Nicki Minaj Addresses Long-Running Cardi B Feud In Awkward New Interview
17 August 2018, 09:50 | Updated: 17 August 2018, 12:13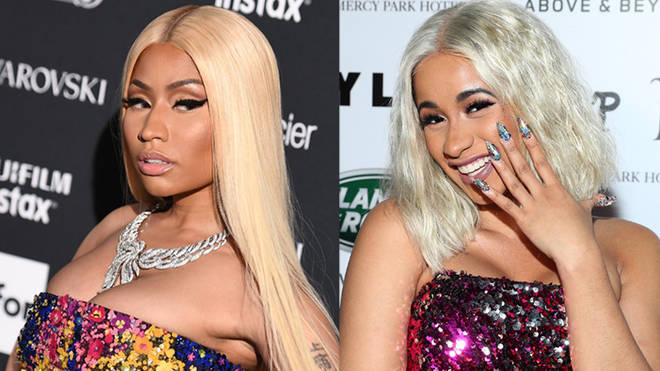 Nicki has some advice for Cardi...
Nicki Minaj has addressed her long-running rumoured feud with Cardi B during a new interview.
During her latest episode of Queen Radio, the New York rapper had some interesting comments about Cardi B after speaking about her new album.
After she was asked about her issues with fellow rappers Remy Ma and Cardi, she said: "Now, I didn't know Cardi and I had an issue, but I guess we do since you're saying it and other people are saying it.
"To me, she may have taken an issue with things that I've said, but I'm not going to bite my tongue. You gotta have thick skin.
"People talk sh*t about me all the time. You can't expect to be liked and loved and praised all the f*ckin' time. Give me a break."
Interestingly, Nicki Minaj didn't specify which "things" she said that angered Cardi but claimed that the music industry is not suited for people who can only take positive criticism.
Nicki Minaj and Cardi B's complicated relationship has taken lots of twists and turns over the past year.
Nicki previously cried when discussing how Cardi B had hurt her feelings over their 'Motorsport' collaboration, while Cardi had claimed there was no bad blood between the pair, before later suggesting otherwise.
Cardi B is yet to respond to Nicki Minaj's latest comments.
However some fans are convinced that Nicki Minaj dissed Cardi B on her new song 'Ganja Burn'.