Cardi B Just Revealed Baby Kulture's Eye-Watering New Diamond Chain - WATCH
25 June 2019, 16:20 | Updated: 25 June 2019, 16:21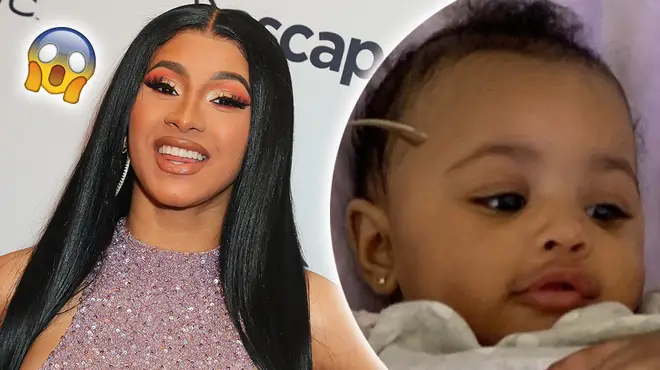 Cardi B has revealed Kulture's new diamond chain. The 11 month-old has received many blinged out jewels previously - now she can add this to her collection.
Cardi B is no stranger to buying her baby daughter Kulture diamonds and jewels. She recently posted a video of Kulture's diamond bracelet that reads her name "Kulture".
On Thursday (Jun 21st) Cardi B posted a video of a diamond chain for her and Offset's daughter, Kulture. According to TMZ, Kulture's first birthday bling costed $100,000 dollars.
Cardi B has made it clear that there is no limits when it comes to spending on her baby girl. The "Money" rapper took to Instagram to share a video of Kulture's new Words Party chain.
The star captioned the video "KULTURE new chain ❤️WORD PARTY its her fav ❤️Thanks @eliantte.....YOU KNOW A BAD B*TCH GON SPOIL HER."
It is not the first time Cardi has treated her baby girl to a nice piece of jewellery.
In early may 2018, Cardi B took to Instagram to share a screenshot of a text message exchange between her and her a jeweller, which included a photo of nine bracelets and diamond studs. According to WFTV, the jewellery reportedly cost of around $80,000.
Kulture also received a blinging in Christmas gift last year. Kulture was the recipient of a self titled chain, iced out with plenty of shiny diamonds.