Beyonce's Telfar bag: Price, founder, Black-owned brand, where to buy & more
9 July 2021, 11:59 | Updated: 9 July 2021, 12:01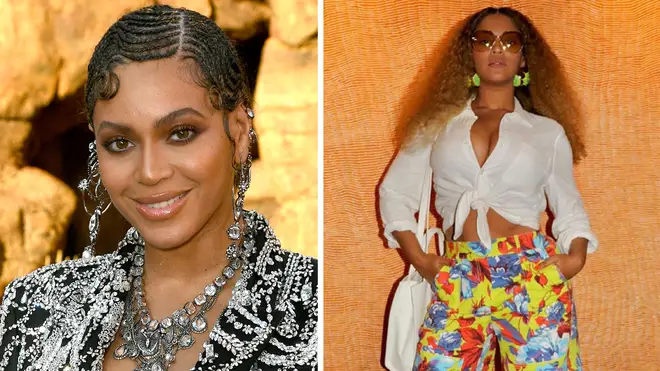 Fans are hyped after seeing Beyoncé sport a Telfar bag – but many fans are wondering what it is. Here's everything you need to know about the designer brand.
The Telfar Shopping Bag has just received a massive co-sign by superstar Beyoncé. Fans became excited when they saw the star sporting the designer bag.
On Thursday (Jul 8) the 39-year-old singer was spotted walking in Brooklyn while carrying the must-have accessory from Telfar Clemens.
But, what is a Telfar bag? here's everything we know about the brand.
What is a Telfar bag?

After the rise of activism and social awareness, The Telfar Shopping Bag has been thrusted into the mainstream.

Following the rise in awareness of Black businesses last year, The Telfar bag has been one of the brands to reap the benefits.

Labelled the "Bushwick Birkin" by New York Magazine, the Telfar Bag was originally released in 2014.

Now, it's one of the hottest accessory that people really want to get their hands on, as it quickly sells out each time a new bag drops.

Is Telfar Black-owned? Who is the owner?

Telfar Clemens is a queer, self-taught Black designer who comes from Queens, New York. The star, who was born to Liberian parents, created this fashion house in 2005.

From the very early days of the brands launch, the collections were genderless and unisex.

In 2018, Clemens won the CFDA/Vogue Fashion Fund award which thrust him further into the spotlight.

Telfar Clemens is a Liberian-American fashion designer, DJ, and the founder of TELFAR. Picture: Getty

Designer Clemens also launched the Telfar Bag Security Program in an effort to give customers better access to the highly coveted totes.

They have been celebrated for their simple yet luxury looking design and relatively affordable prices.

How much does Beyonce's Telfar bag cost?

Beyonce's Telfar bag was the medium-sized white version that retails for $202; but just like every other model, this particular piece has been sold out for a while.

The typical small version retails for $150 and the large goes for $257, however, some resellers have listed the sold-out bags for twice as much.

Telfar responds to Beyoncé being spotted wearing the brands bag.

Picture: Instagram/@telfarglobal

What is the Telfar bag made of?

Telfar shopping bags are made from vegan leather and has a large logo on the side.

The design was inspired by Bloomingdale's shopping bags. However, it is often compared to Hermes.

Where can I buy a Telfar bag?

Telfar Bags site includes international shipping https://shop.telfar.net

StockX for UK buyers resale

https://stockx.com/telfar