Tekashi 6ix9ine Just Savagely Trolled Beyoncé By Mistaking Her For Blac Chyna
9 October 2018, 12:03 | Updated: 9 October 2018, 13:23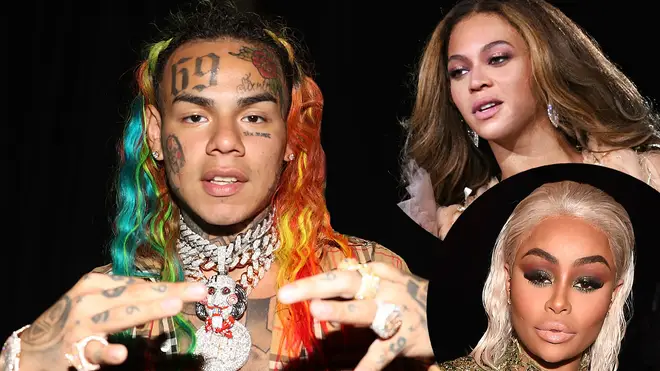 The 'GUMMO' rapper is trying to ignite his own 'STOOPID' Challenge, in honour of his new song of the same name. And he's got no shame in dragging Beyoncé and Blac Chyna into it...
Tekashi 6ix9ine is taking his trolling to the next level by jokingly mistaking stripper-turned-Instagram-model Blac Chyna for 'On The Run 2' star Beyoncé.
The 'GUMMO' rapper is attempting to kickstart his own viral dance challenge to his new song 'STOOPID', where by participants dance about and shuffle their feet while the song plays.
This week, Rob Kardashian's ex took to Instagram to share a video of herself doing the dance in a shop, rocking a pair of the new jewelled Gucci sneakers, no less.
6ix9ine went on to repost the video with the caption "STOOPIDchallenge, Beyoncé killed this sh*t," with a slew of fire emojis, sparking both rage and laughs in the comments section.
"He said Beyoncé don't disrespect the queen like that. That is jumping mole rat with blonde hair," wrote one angered Beyoncé stan.
"1...2...3...Jay Z is about to end yo Career, u lizard," said another. Either way, it looks like 6ix9ine is ready to try anything to lift his new challenge off the ground.
Meanwhile, the rainbow-haired rapper, real name Daniel Hernandez, recently fired shots at fellow rapper Kodak Black after he claimed to be "better" than 6ix9ine.