Watch Beyonce, Rihanna, Chance The Rapper And More Unite For Powerful Anti-Police Brutality Video
14 July 2016, 09:54 | Updated: 14 July 2016, 09:59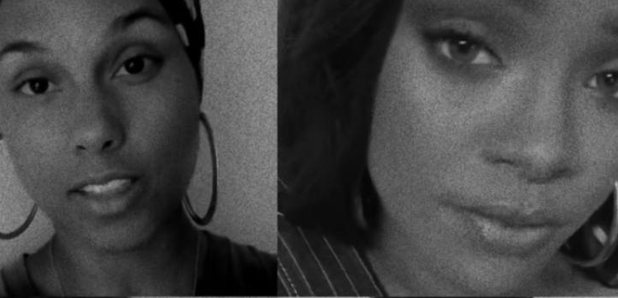 This is deep.
Beyonce, Rihanna, Chance The Rapper, Pharrell and a number of other high-profile artists have come together to deliver a powerful response to the recent shootings in the US.
In the black-and-white video, the all-star cast list 23 reasons why African Americans have been tragically killed by police in the US – from "wearing a hoodie" to "walking home with a friend".
Watch below:
The emotional video has been put together by Alicia Keys and her group the We Are Here Movement.
They are encouraging viewers to sign a petition to show "President Obama and Congress that the time for change is now.
"We must right our historic wrongs and heal the wounds of systemic racism so that all Americans have the equal right to pursue happiness," says the group's mission statement.
A number of celebrities have expressed their anger at police brutality over recent weeks, with Beyonce and Drake both releasing a powerful open letters.
Miguel also broke in down in tears during his set at Wireless Festival and urged fans to take action.