Ariana Grande Responds To Rumours That She Cheated On Ex Mac Miller With Fiancee Pete Davidson
9 August 2018, 15:22 | Updated: 9 August 2018, 15:38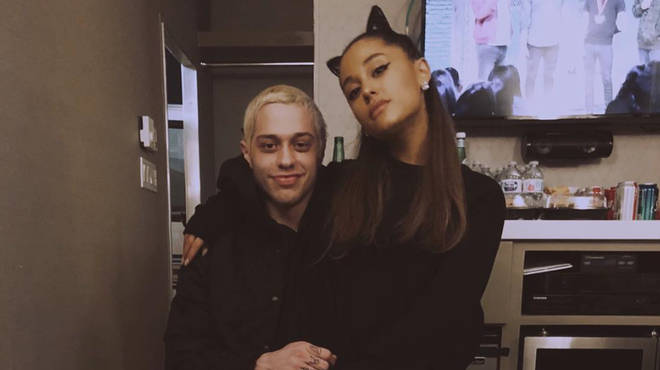 Ariana has shut down any rumours about her relationship...
Ariana Grande has responded to accusations that she cheated on her ex-boyfriend Mac Miller with new fiancée Pete Davidson.
The US singer, who is preparing to release her new album 'Sweetener', hit back after a fan accused her of being unfaithful to the rapper before their surprise split earlier this year.
Taking to Instagram, Ariana labelled the internet troll "boring" in an angry exchange.
A user commented under a picture of a tracklist for her new album, writing: "Pete Davidson will be the song i will skip all the time."
Ariana, who spotted the comment, quickly fired back: "awwwww boo f*cking hoo Alexa play Pete Davidson."
The same user then cheekily wrote: "Ari cheated on maccccccc."
Before Ariana Grande, responded to the accusation: "I didn't but go off. Can you like… go stan someone else? Ur boring."
Some fans had speculated that the singer was unfaithful to Mac Miller after she broke up with him and started a new relationship with comedian Pete Davidson in quick succession.
Ariana Grande and Pete Davidson then solidified their relationship by getting engaged within months.
Meanwhile, Ariana Grande is set to release her anticipated new album 'Sweetener' on 17th August, on the same day as Nicki Minaj's 'Queen'.
Mac Miller recently released his new album 'Swimming' on 3rd August.