Ariana Grande Gets Emotional Singing Mac Miller Lyric While Performing In His Hometown
14 June 2019, 17:39 | Updated: 14 June 2019, 17:42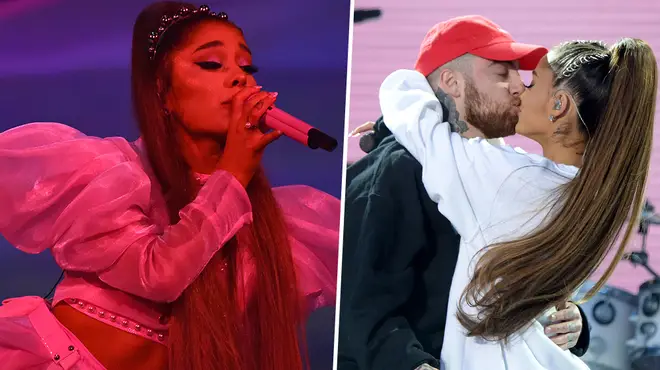 Ariana Grande broke down while singing a Mac Miller reference lyric when performing her hit single "Thank U, Next".
Ariana Grande brought her Sweetener World Tour to Pittsburgh, Pennsylvania on Wednesday (Jun 12), where her former late boyfriend Mac Miller was from.
The "7 Rings" singer broke down during her show while singing a lyric referencing Mac Miller. Mac Miller passed away in last year (Sept 2018) following an accidental drug overdose, several months after him and Ariana broke up.
Ariana honoured Mac Miller by playing his music before her set.
While Ariana performed her song 'Raindrops' (An Angel Cried) the pop star became overwhelmed with emotion while singing, which fans believe is about Miller.
During her performance of her hit single "Thank U, Next" the 25 year-old singer broke down and was unable to follow through with the song.
When singing the line: 'Wish I could say "thank you" to Malcolm, cause he was an angel", Grande's voice broke and she took a breather.
Although she could no longer sing, she carried on doing the choreography with her dancers.
Ariana's fans came through for her and screamed cheers when they realised she got emotional.