This Video Of Ariana Grande Singing An A Capella Rendition Of 'Dangerous Woman' Proves She's Talented AF
23 March 2016, 11:54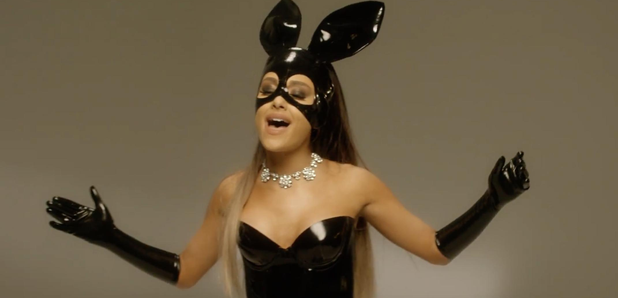 SLAY, Ariana.
You can't deny it - Ariana Grande has one of the best voices of our pop generation. If you were still unsure, we urge you to watch the below video and see if you change your mind.
The 'Break Free' singer has shared a stunning a cappella rendition of her single 'Dangerous Woman' and wow, does she have some lungs on her.
Watch Ariana perform an a cappella rendition of 'Dangerous Woman' below:
Wearing a patent leather outfit and bunny ears, Ariana is joined by no backing singers or musicians for the performance, she even jokingly performing her own air guitar solo.
Last week Ariana appeared in a brilliant skit that saw her perform spot-on impressions of some of the world's biggest stars including Britney Spears, Shakira and Celine Dion.
Is there anything Ariana Grande can't do?