Watch Ariana Grande Impersonate Whitney Houston, Rihanna And More In Hilarious SNL Sketch
14 March 2016, 08:49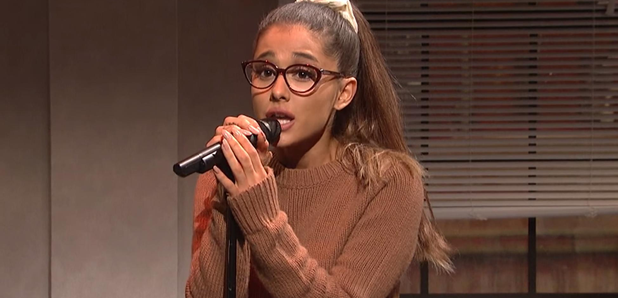 Ariana plays the role of a Tidal intern on Saturday Night Live.
Ariana Grande was on hosting duties for Saturday Night Live over the weekend and the 'Break Free' singer didn't disappoint, performing in a series of brilliant sketches.
The stand out scenes came when Ariana took on the role of 'Tidal intern' Chloe. As the company experienced some technical difficulties, Chloe was tasked with impersonating Britney Spears, Shakira, Rihanna and more to save the company.
What Ariana Grande star in hilarious 'Tidal' SNL sketch below:
Ariana also took the time to write and perform a brand new song on the popular US talk show - but it's not what you think.
The aim was to write a "feminist" song, but after deciding that too much can go wrong down that route, this is what they came up with instead...