Listen To Ariana Grande & Nicki Minaj's Pharrell-Produced Single 'The Light Is Coming'
20 June 2018, 11:37 | Updated: 20 June 2018, 11:41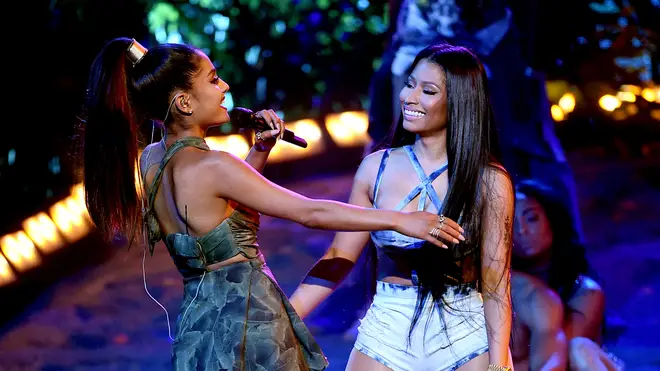 Ariana and Nicki have another new single...
Ariana Grande & Nicki Minaj have released their latest single called 'The Light Is Coming'.
The pair, who have also collaborated on new song 'Bed', have shown their musical chemistry once again over some creative feel-good Pharrell production.
Listen to Ariana Grande's new single 'The Light Is Coming below:
Ariana, who is newly engaged to Pete Davidson, sings about her relationship.
"I've been into you, sh*t that you've been through, They are so confused, who cares about the rational?/ If it ain't your view/ That's the bottom line."
While Nicki Minaj adds a fiery verse at the start of the track.
"Now we shooting the shot like drive-by/ Why you had to make me go call up my side guy? /Can't let a f-boy eff up my nice vibes/ Yo Ariana, come let me give you a high five."
The song is taken from Ariana Grande's anticipated upcoming album called 'Sweetener'.
Meanwhile, Nicki Minaj and Ariana Grande are preparing to release the official music video for their other new single 'Bed', taken from Nicki's upcoming album 'Queen'.