Wendy Williams Responds To 50 Cent "Kicking Her Out" His Pool Party In New Interview
27 August 2019, 12:42 | Updated: 27 August 2019, 12:45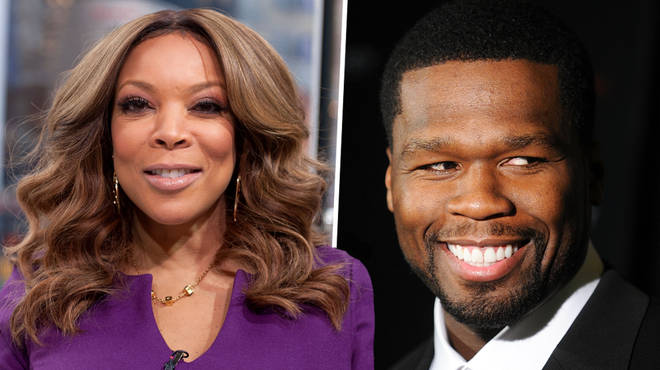 Talk Show host Wendy Williams has revealed what actually went down the night 50 Cent "kicked her out" of his Tycoon Pool Party.
Wendy Williams has responded to last week's drama when 50 Cent denied her entry to his Tycoon pool party. The talk show host has hit back at 50 Cent after the rapper posted a video of Wendy Williams awkwardly waiting to get let in his party.
However, Wendy eventually made it inside the party and uploaded a picture of herself with Snoop Dogg on Instagram. Although there's been a lot of confusion about whether Wendy was kicked out or not, the 55 year-old host insisted she wasn't kicked out.
On Tuesday (Aug 26) Wendy Williams sat down for an interview with Hollywood Unlocked and revealed that what exactly happened at 50 Cent's Tycoon pool party.
Wendy Williams revealed that her sole purpose of going to 50 Cent's pool party was so that her son, Kevin Hunter Jr could share a moment with Snoop Dogg for his 19th birthday.
The talk show host began "So I pulled up and all we see are cops and ambulances and I'm like, 'Okay.' And I was about 10 thick," she recounted.
Wendy continued "I knew 50 was going to be there, but I was only there to see Snoop. To say, 'Look my boy is now 19. Let's take a selfie.'"She added, "I was there to see Snoop and leave."
Williams made it clear that she knew it was Fife's party but she didn't know he was going to be in attendance, until she got to the venue.
"Girl look, I don't know what's up with that girl. I'm done," she concluded before plugging the return of her show.
Wendy speaks on 50 Cent at the 18:30 mark of the Hollywood Unlocked interview.