50 Cent Trolls Wendy Williams After She Compliments Him Despite Pool Party Beef
10 September 2019, 11:24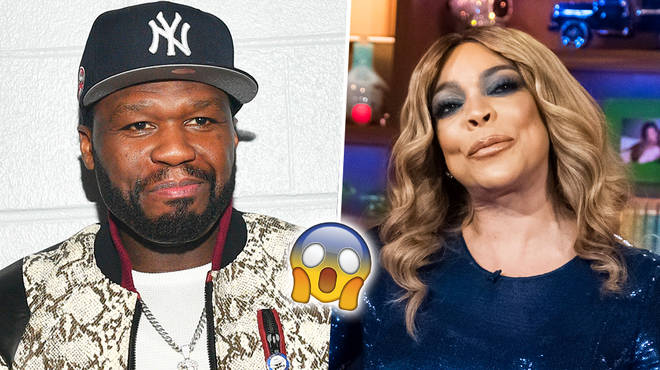 New York rapper 50 Cent continues to troll Wendy Williams after she hands him compliments. Wendy recently changed her tune with Fif, after their long-standing feud.
50 Cent has continued to troll Wendy Williams after a moment, which could've been the ending of their long-standing feud.
Wendy Williams actually paid 50 Cent several compliment during a show Wendy appeared on recently. Although Wendy brought that positive energy, she received the opposite, as Fif comes at her in a new Instagram post.
On Monday (Sept 9), 50 Cent took to Instagram to share a clip of Williams on the Bravo show What Happens Live with Andy Cohen. 
She's asked to name three nice things about 50, which she was easily able to do.
"He's not a bad looking man, I respect his hustle and I was one of the first people to ever play his music," she tells Cohen.
"As a matter of fact, [I] was probably the first on a cassette on the radio … I got suspended for two weeks without pay because I used to be a renegade like that. If I liked it, I'd take it right off the block."
The Power executive producer was clearly surprised by Wendy's kindness, but still continued to troll her, even though she complimented him. So, he lifted the alleged ban he had on Wendy.
Underneath the post, Fif captioned the video "what is this," he wrote. "ok we gonna let you in TYCOON next time but you can't just be coming to my party's wit no invite."
50 is consistent with his trolling game on social media. Wendy Williams has been victim to Fif's shade throwing for years.
Prior to the Tycoon party, where he left Wendy standing outside the club, he called her a "crackhead" as she attempted to seek help for her drug addiction.