50 Cent Trolls Common For Opening Up About His Painful Split With Erykah Badu
22 May 2019, 15:47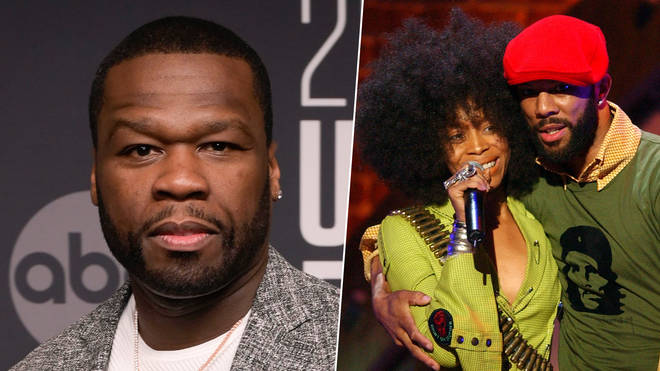 Common recently confessed that his break-up with his 'first love' Erykah Badu was so bad, he found it difficult to eat. And it didn't take long for Fofty to pipe up...
In response to Common opening up about the aftermath of his break-up with ex-girlfriend Erykah Badu, 50 Cent took another opportunity to troll a fellow rapper in the game.
Common recently admitted that he found it "hard to eat" following his split with Badu. "With Erykah Badu, that was my first love where you're just open and floating," he said.
"When we split, I was 27 or 28. I was in a haze, just going through the motions. It was hard to eat." And, soon enough, 50 Cent mocked the Chicago rapper.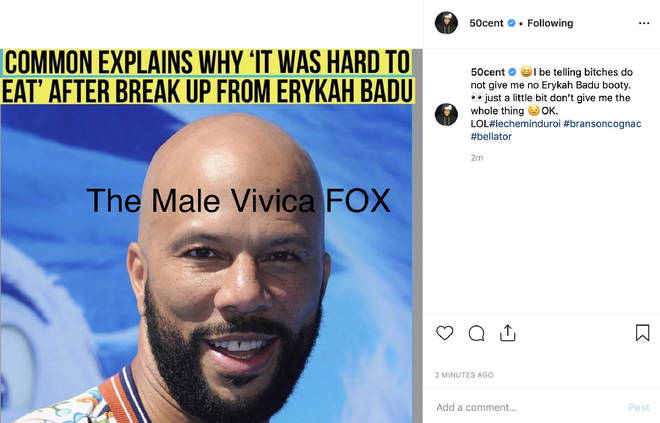 "I be telling b**ches do not give me no Erykah Badu booty," he wrote alongside a photo of Common which labelled him The Male Vivica Fox" - a nod to his ex-lover, Vivica Fox.
Common is yet to respond to 50 Cent's comments.
Last year, 50 lashed out at his ex-girlfriend Fox - the pair dated briefly in 2004 - for revealing intimate details of their sex life in a book she was releasing at the time.