50 Cent shuts down homophobic claims after trolling Tank's sexuality comments
8 November 2019, 13:38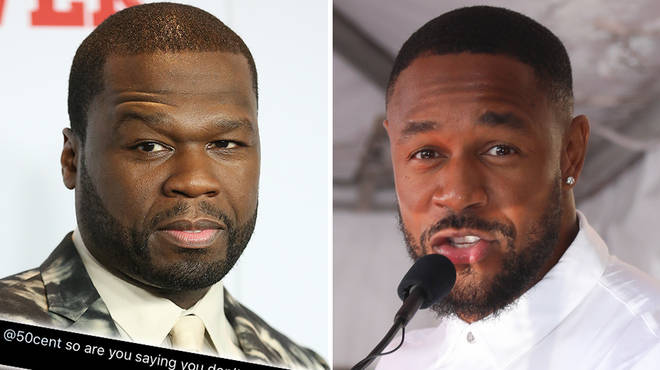 Rapper 50 Cent has responded to claims that he is homophobic, after he roasted Tank for his comments on male-on-male sexual encounters.
50 Cent has been receiving backlash after the rapper trolled Tank on Instagram, following his recent sexual debate comments.
On Thursday (Nov 7) The Power executive producer took to Twitter to troll singer Tank. The rapper reposted a photo of Tank in a pink 'Pride' jumper and questioned his sexuality.
In a recent interview, Tank revealed that he believe male-on-male sexual experimenting doesn't necessarily mean that either of the men are homosexual.
However, 50 Cent previously trolled him calling the R&B singer "old suga Tank" and roasted the singer again, which caused Tank himself, to react.
50 Cent wrote ""😆yo my man Suga Tank said you not gay if you 😵suck 🍆once or twice. 👀what kinda s**t is going on?" on Instagram.
When a fan saw the post, they asked 50 Cent whether he is against homosexuals. The fan wrote "@50cent so are you saying you don't like gay people?"

The 44 year-old rapper-buisnessman replied to the fans comment and cleared up one thing fans want to know; 'is he homophobic?'.
50 Cent responded "no I'm just saying a straight man will never say no sh*t like that. Lol".
While Tank clapped back at 50 on the same post, we will to whether their beef continues.