50 Cent roasts Tank with 'Pride' picture following sexuality debate
7 November 2019, 16:37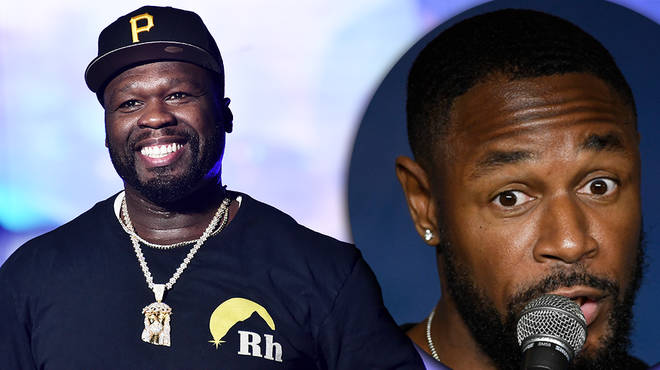 Rapper 50 Cent has trolled "suga Tank" with a photo of him wearing a pink 'Pride' jumper. Tank has clapped back at the rapper.
50 Cent is back at it again with his trolling activities. The Power executive previously called Tank out after his comments on sexual encounters.
Earlier today (Nov 7) 50 Cent reposted a photo of singer TGT singer Tank in a pink hoodie, which reads a multicoloured 'Pride' representing the LGBT community.
The "In Da Club" rapper captioned the photo "😆yo my man Suga Tank said you not gay if you 😵suck 🍆once or twice. 👀what kinda s**t is going on?"
Tank caught wind of 50 Cent's post and responded to the rapper underneath his Instagram post.
Tank clapped back at 50 Cent with a savage response. The "When We" singer wrote "Make sure you buy the #1 R&B album in the world "Elevation"!
He continued "@50cent if you play my album you won't have to buy your girl sh*t to f*ck. Let me help you" with several laughing emojis.

Many fans have accused 50 Cent of being homophobic, while many are laughing at his comments towards Tank.