50 Cent shoots his shot at "big sexy" Lizzo after singer shares twerking video online
20 November 2019, 10:40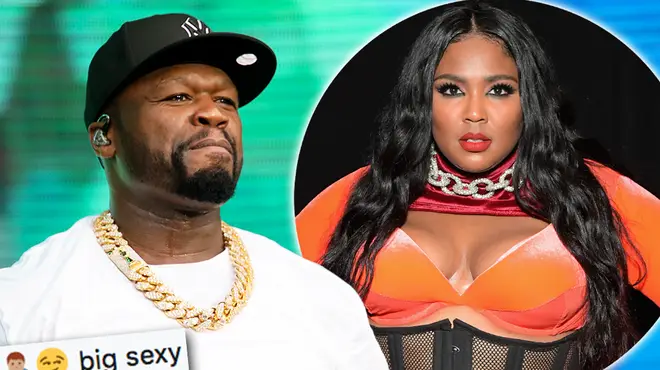 New York rapper 50 Cent has risked it all for singer Lizzo. Despite having a girlfriend, 50 Cent shoot his shot at the Detroit singer on Twitter.
50 Cent is rumoured to be in a relationship with model Jamira Haines, who is also known as Cuban Link. However, that hasn't stopped the rapper-businessman from shooting his shot at another woman.
On Tuesday (Nov 19th) 50 Cent took to Twitter to let his fans know his thoughts on Lizzo. The Power executive producer shoot his shot at the "Truth Hurts" singer online.
The "In Da Club" rapper took to Twitter to share a video of Lizzo sensually moving her body in a red netted see through body suit. 50 Cent added his own caption to declare his attraction for the "Juice" singer.
"Now that's the love boat, I'm not saying you can't Handel it, but you can't Handel it," said 50 Cent in his error-typed message. The rapper then went on to refer to her as "big sexy."
50 Cent is amongst many trying to get through to Lizzo in the last few months. Many love and praise Lizzo for her radiant personality, and overall confidence which is an attractive trait.
Lizzo refers to herself as "100% that b**ch" and clearly she is, with the amount of praise she is getting from doing her thing.
Lizzo has not responded to 50 Cent's commentary, but do you think would make a good match ?