50 Cent Savagely Trolls Papoose After Making A Thirsty Comment About Remy Ma
10 July 2018, 15:56 | Updated: 11 July 2018, 11:04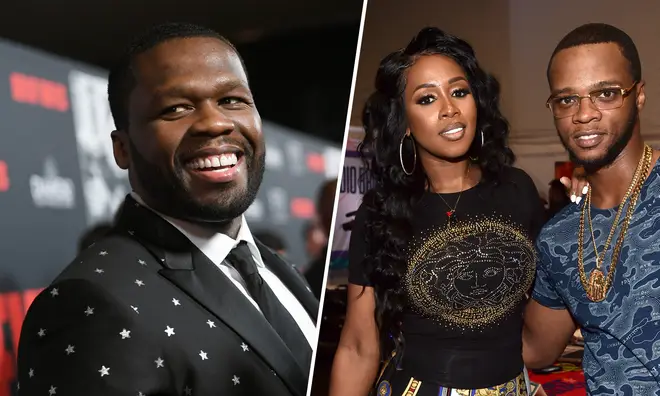 The rappers are firing shots over Instagram.
50 Cent has sparked a feud with Papoose after complimenting his wife, Remy Ma, on Instagram.
The 'Get Rich Or Die Tryin' rapper commented on a photo of Remy Ma posted on her Instagram which showed off her figure, writing "Damn Remy you lost mad weight, hey slim."
It appeared Papoose wasn't too pleased with Fif's comment. The rapper clapped back with a comment of his own, asking 50's baby mother if she needed a more "mature" man.
"Damn, @DaphneJoy no wedding yet? If @50Cent doesn't marry you... I'll introduce you to my homeboy. He's more mature," Papoose replied.
In his stereotypical trolling style, 50 Cent caught wind of Papoose's retort and fired back with one a few of his own, and claimed that Remy had now blocked him over the drama.
"Remy blocked till she can get control of her husband and shit. All I said was she lost weight and pap start tripping. I'm not fighting nobody over their wife now."
Following a reel of responses from Fif, Papoose didn't back down without a fight. The rapper took to his own Instagram page to wage war on the 'Power' actor.
Papoose's latest vibes are taking digs at 50's favourite phrase, 'Get The Strap'. The rapper has been signing off every Instagram post, tweet, and basically everything he posts on the Internet with the saying.