50 Cent's Rumoured Girlfriend Posts Thirsty Comment On Rapper's Instagram
9 October 2019, 16:01 | Updated: 10 October 2019, 17:06
50 Cent's Instagram was graced by a very flirtatious comment from his rumoured girlfriend Cuban Link recently.
Rumours about 50 Cent's love life have been circulating for a while now, however the rapper has yet to speak out on claims that he's dating aspiring Corporate Lawyer and YouTuber Jamira Haines aka Cuban Link.
But the rumours that the pair are dating were sparked once more as Cuban Linked posted a very flirtatious comments underneath one of Fifty's recent Instagram pictures for all to see.
After posting the picture above alongside actor Joseph Sikora who plays Tommy in 50 Cent's hit show 'Power', the rapper's Instagram was graced by a comment from Cuban Link which read, 'is it me or you getting finer every post'
50 Cent and Cuban Link were previously spotted with each other earloer this year and couldn't stop smiling as they posed side-by-side on the red carpet at New York City's Madison Square Garden.
Haines shared pictures and videos of herself throughout the night, and was spotted singing along as Fif performed some of his biggest hits on stage.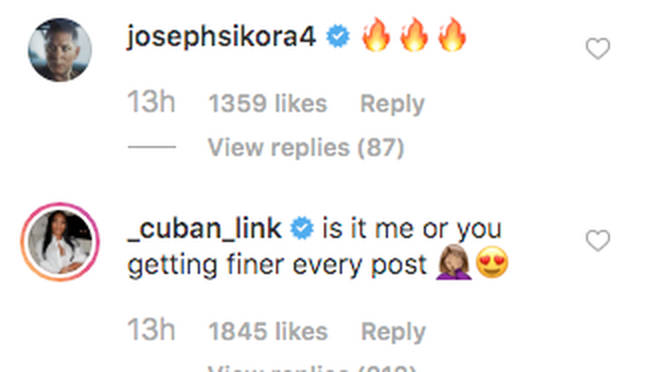 Reacting to Haines' latest flirty comment, one Instagram user responded 'he is fine u go girl', whilst another added 'see what happen when a man find a good women, the happinesses it shows not even a hatin baby momma could wipe that smile off #CubanJackson'.
50 Cent and Jamira Haines are yet to confirm their relationship publicly.