50 Cent Responds To Paris Jackson After She Blasted His Michael Jackson Diss
9 September 2019, 10:35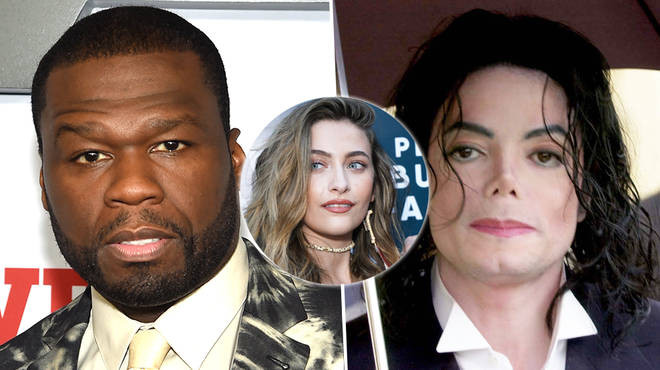 New York rapper 50 Cent responds to Paris Jackson after she defends her father Michael Jackson's legacy. The rapper questions Paris Jackson about MJ's child sexual abuse allegations.
50 Cent has responded to Paris Jackson's recent comment underneath an Instagram post of the rapper, comparing Michael Jackson to Chris Brown. The "In Da Club" rapper has been trying to "prove" that Breezy is more talented than MJ.
The Power exeutive producer hit back at Paris Jackson after she didn't agree with one of 50 Cent's posts.
On Thursday (Sept. 5) 50 Cent took to Instagram and posted a video of Chris Brown dancing during one of his shows.
In the clip, Brown does a series of multiple back flips on stage, one after the other. Fif captioned the photo"All I'm saying is I never seen MJ come out like this" on Instagram.
Paris Jackson saw the post and came to her father's defence, reeling off facts about her father's legacy. She wrote ""Superbowl 1993," she replied.
She continued "True legends don't need to exert outrageous amounts of energy just to grasp your attention. stillness, my friend. stillness. more power in stillness than you can probably understand."
Paris added, "And I say this with zero shade to Chris, I love him dearly. This is just for you 50".
50 Cent responded to Paris in the comment section. Fif wrote "Why am I the bad guy?" he questioned.
"I understand how you feel Paris but does anyone care about how the little boys butts feel?" he said in reference to Jackson's trials for child sexual abuse.
MJ's recent Leaving Neverland documentary showed alleged victims who came forward claiming that MJ sexually abused them as minors.