50 Cent Trolls Floyd Mayweather For Wearing A HUGE Chanel Bag In Savage Post
10 July 2019, 17:13 | Updated: 10 July 2019, 17:15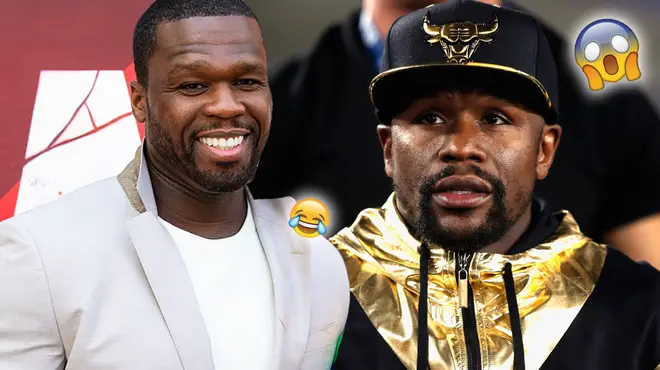 50 Cent has taken to Instagram to troll Floyd Mayweather's huge Chanel bag, by using Lil Baby and Gunna's song lyrics.
50 Cent will forever take an opportunity to troll Floyd Mayweather as he has shown in the past. Last week, Mayweather posted a video on Instagram showing off his millions of dollars.
In the Instagram video, Floyd quoted the lyrics of Lil Baby and Gunna's "Drip Too Hard" while claiming that he actually owns the largest Chanel bag ever created.
50 Cent clearly caught onto the video and responded on Instagram. The rapper-businessman posted a photo of Floyd Mayweather with a he Chanel bag and captioned it with Lil Baby and Gunna's 'Drip Too Hard' lyrics.
Fiddy wrote "You can have the biggest Chanel in the store if you want it," 50 captioned a picture of Floyd wearing the massive Chanel bag on Instagram.
He continued. "I don't think Lil Baby was talking about this dumb sh*t you bought champ. LOL GET THE F**K OUTTA HERE! Legendary stupid sh*t."
It is safe to say their beef is not over.