50 Cent Confirms Plans For A Tekashi 6ix9ine & Nine Trey Bloods Movie
1 October 2019, 12:27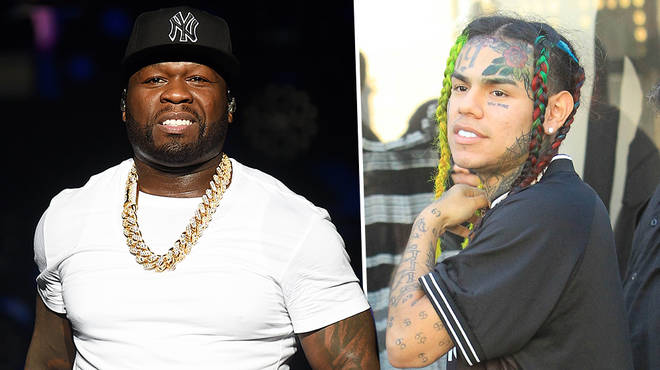 Rapper 50 Cent has confirmed that he is working towards making a new movie about Tekashi 6ix9ine & The Nine Trey Bloods.
While 50 Cent hasn't made an official announcement on his alleged Tekashi 6ix9ine movie, the rapper has taken to Instagram to confirm the news.
The Power executive producer has confirmed that, yes, he is working on an upcoming project involving the story of Tekashi 6ix9ine and his Nine Trey Blood gang.
50 Cent has announced that he's ready to take on a new project, but hasn't specifically said what yet. However, when a fan asked Fifes about him buying the rights to a Tekashi 6ix9ine movie, he didn't deny it.
Infact, Fif responded "I'm working boy", hinting that it could potentially be the Tekashi 6ix9ine film.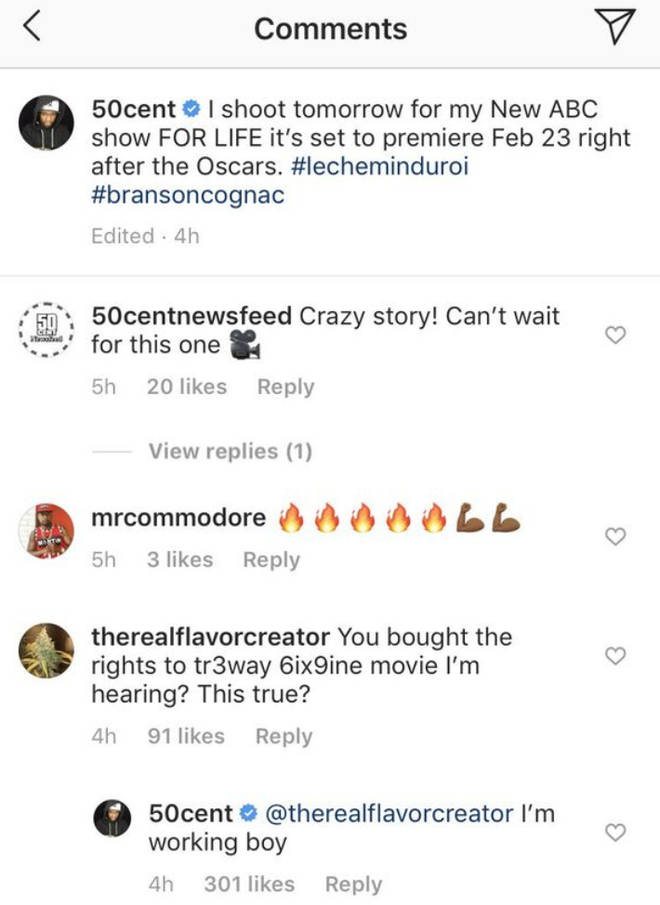 While 50 Cent's exact role in the film is currently unknown, he will let his fans know in due time.
In other Tekashi 6ix9ine-related news, the rapper has allegedly revealed that he doesn't want witness protection and will continue to just have security guards when he is released from jail.
In late mid-September. 6ix9ine took the witness stand and called out several members from the Nine Trey Bloods gang.
Many people think Tekashi will be a target when he comes out of prison, for "snitching" on people and co-operating with the federal authorities.