50 Cent Buys 7-Year-Old Son A $50,000 Diamond Chain For His Birthday
24 September 2019, 10:44 | Updated: 24 September 2019, 12:10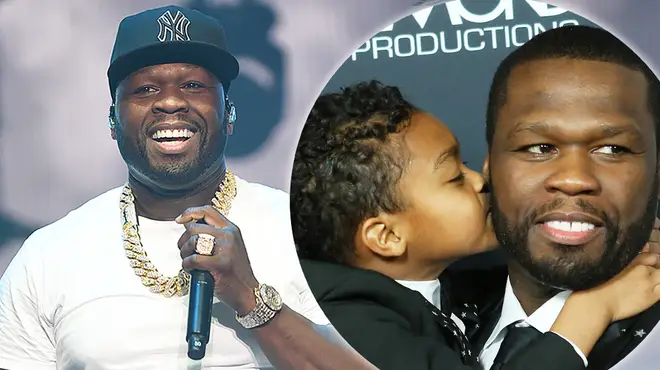 New York rapper 50 Cent spent a whopping amount on his son Sire's 7th birthday present.
50 Cent spent a whopping amount an iced-out chain for his son Sire's 7th birthday. 50 Cent celebrated his son's birthday birthday with him earlier this month (Sept 2).
The 44 year-old rapper joined Sire's mother Daphne Joy, in throwing a Roblox themed party for Sire's birthday. Many celebrity kids were in attendance, such as Chris Brown's daughter Royalty Brown and her mom Nia Guzman.
The celebration of Sire's birthday didn't stop there. His father 50, recently dropped a bag on a diamond-encrusted chain that reads "Sire"
50 took to Instagram to show his fans the chain he got for his son. The rapper-buisnessman captioned the photo of the blinding chain, "SIRE Little BOSS DRIP."
According to The Blast, the chain has a value of $50,000. However, it isn't clear whether 50 Cent bought it for that specific price. Due to 50 Cent being a high status celebrity, he could have paid a lot more or less due to modifications or his personal jeweler.
50 Cent previously gifted Tekashi 6ix9ine a diamond-encrusted inhaler back in October 2018. Despite Tekashi 6ix9ine's recent backlash after he cooperated with the police, 50 Cent believes his fans will still be in his corner.