50 Cent Savagely Responds After Blac Chyna Rumoured To Be Dating Teenage Boxer
4 July 2018, 10:40 | Updated: 4 July 2018, 10:44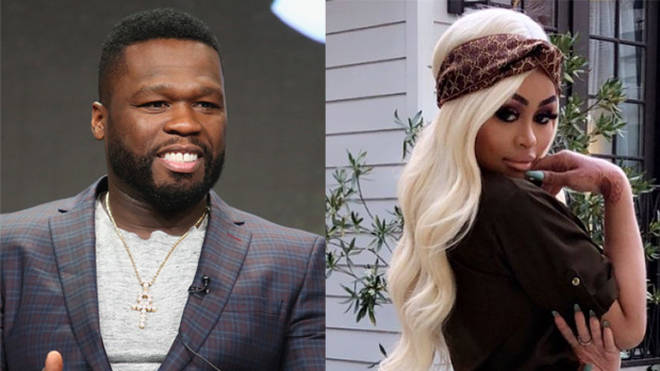 50 hasn't held back...
50 Cent has responded after Blac Chyna is currently rumoured to be dating 19-year-old boxer Devin Haney.
According to TMZ, the reality star has moved on from ex-boyfriend YBN Almighty Jay with another teenage rising star.
50 Cent, who takes a very keen interest in boxing, was quick to weigh in on Blac Chyna's latest relationship in typical savage style.
"lm taking all the good sh*t I said about this kid back," he wrote under a now deleted Instagram post.
"What the f*ck, she too advanced smh. Chyna will have this n*gga somewhere getting high. LOL no good n*gga. RUN."
Blac Chyna is rumoured to have split with previous boyfriend YBN Almighty Jay after the 18-year-old was said to be sending direct messages to other girls during their relationship.
However the reason for their break-up was never officially confirmed.
According to TMZ, Chyna and boxer Haney have been dating for months after finding out they had the same lawyer.
Meanwhile, 50 Cent has also recently been in the news after brutally giving his opinion on Floyd Mayweather's new watch worth $18 million.
He was also slammed after appearing to mock actor Terry Crews for admitting he was sexually assaulted.