50 Cent becomes Post Malone with new hair and face tattoos in hilarious meme
16 April 2020, 13:12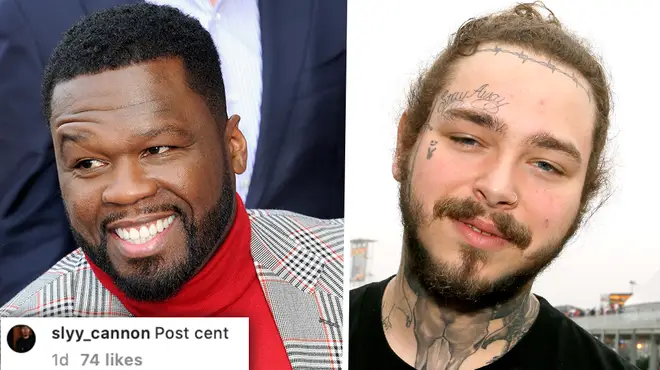 Rapper 50 Cent has turned into Post Malone with his bold unique looks, in a hilarious meme on Instagram.
50 Cent has shared an hilarious photo of a meme where his face and Post Malone's in meshed together. In the photo, the 44-year-old rapper has turned into the "Sunflower" rapper.
On Wednesday morning (April 15), Fif uploaded a picture to his Instagram of Post Malone's face, tattoos and hair photoshopped onto his own face.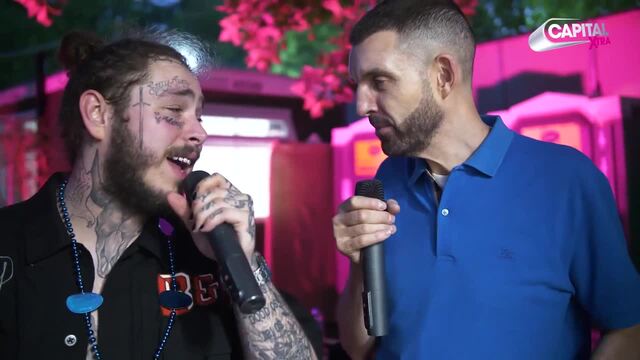 Post Malone on Staying Positive, Face Tattoos and More Backstage At Wireless
The Power executive producer has recently been back at it with his trolling activities. Ja Rule was the target after the rapper requested for Fif to go on Instagram Live for a hit-for-hit battle.
However, 50 Cent responded with nothing but a savage meme to keep to stick to his funny insulting ways.
50 Cent was caught off guard by a photoshopped photo of him turned into Post Malone showed up on the internet.
The rapper couldn't help but repost the meme.
Fif captioned the photo "Y'all trying to f*ck me over, Y'all all tryin to f*ck me over. i'm turning my comments off there's too many fake pages follow me on Twitter. #abcforlife #starz #BMF,"on Instagram.
Many fans swamped the comment section with non-stop jokes. One fan wrote "50-Malone", while another wrote "Post cent".
Another Instagram user commented "50 post" with several laughing emojis.
What do you think of 50 Cent with Post Malone's face tattoos? Let us know @CapitalXTRA