50 Cent Responds To 'Girlfriend' Rumour After Posting Intimate Photos With Mystery Woman
9 May 2019, 17:01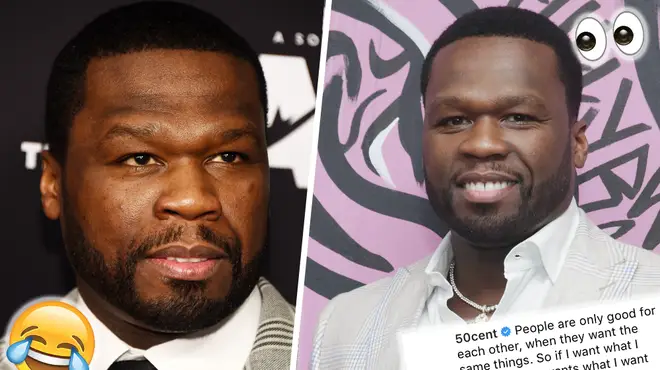 50 Cent shocked his fans when he posted a photo with a mystery woman. When the girlfriend rumours became too much for 50, he let his fans know the truth...
50 Cent took social media by storm on Tuesday evening after posting photo's with a mystery lady on Instagram. The photo he posted looked romantic as he intimately cuddles his alleged 'lady'.
Diddy and the lady looked loved-up as he held her and they were looking out of a window, with his arms wrapped around her.
50 wrote a heartfelt message as the caption, leading his fans to think that he is in a relationship. 50 wrote: "People are only good for each other, when they want the same things. So if I want what I want, and she wants what I want we good. 😟right LOL"
However, when the heat got a bit too much for Fiddy, he decided to clear it up and set the record straight. The rapper posted a second photo with the woman, which was a posed full body length photo.
50 and the unspecified woman are standing close to one another on a spiraling staircase while looking deeply into each other's eyes.
He captioned the photo"Man I be telling b*tches this is just a photo shoot. Don't look at me like that🤦‍♂️that's how ya get pregnant. LMAO".