50 Cent Comes Face-To-Face With Trey Songz After Trolling Him On Instagram
10 June 2019, 11:20 | Updated: 10 June 2019, 11:30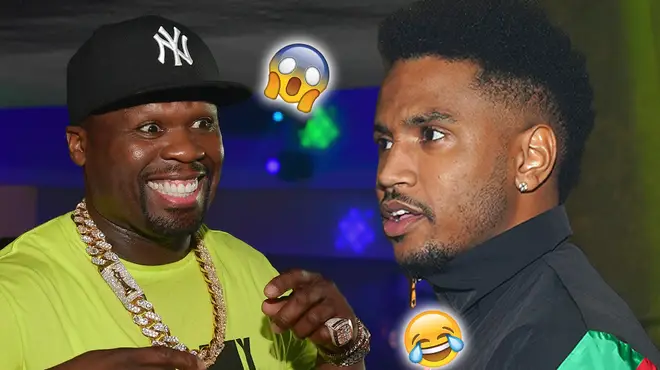 50 Cent has been confronted face-to-face by Trey Songz after the rapper trolled him on Instagram. Trey bursted into 50 Cent's hotel room and had a lot to say..
50 Cent and Trey Songz went at it this weekend on Instagram. The two artists were booked in the same hotel, as they both were set to perform at "Compound 15 Year Anniversary Hosted by 50 Cent" in Atlanta, Georgia.
The Queens Rapper began to troll Trey Songz on Instagram with a series of videos. 50 Cent insinuated that Trey makes his groupies pay for dinner at Del Frisco's.
50 Cent took to Instagram to reveal Trey Songz "cute n***a moment" face every time the groupie pays the bill at Del Frisco's. The rapper later revealed that he had bailed Trey out on a few occasions.
Trey quickly responded on Instagram, claiming "I don't owe you sh*t Fofty" in the comment section of 50 Cent's post.
Shortly after the Instagram conflict, Trey Songz posted a video of him pulling up on 50 Cent in his hotel room.
During the hotel confrontation, 50 Cent threw shade at Dave East and Chris Brown for having a "busload of groupies" with them.
50 Cent joked about Dave East inking up with some "old b**ches" in the hotel lobby.
He also took shots at Trey Songz for being frugal, but dissed East for not doing his "diaper duty" with older women.