YFN Lucci Addresses Reginae Carter Split With Emotional Instagram Live
16 April 2019, 15:07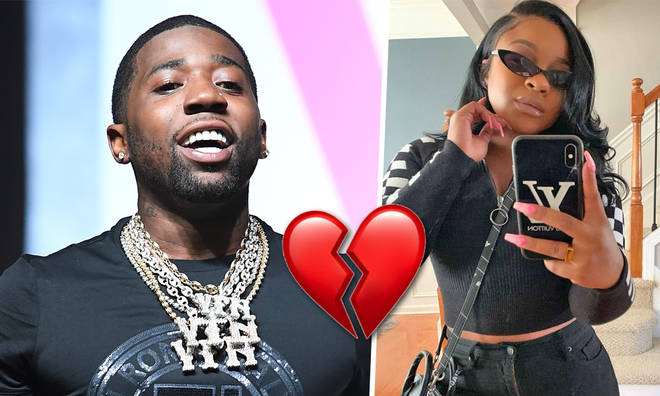 Rapper YFN Lucci and Reginae Carter had been dating for a while before the pair confirmed split rumours on social media recently.
Having appeared to deny split rumours at the start of the year, YFN Lucci and Reginae Carter confirmed that their relationship was over on social media - and now YFN Lucci has addressed the split in an emotional Instagram Live video.
Reginae Carter is the oldest daughter of rapper Lil Wayne and YFN Lucci has now claimed he "won't ever have no feelings ever again" in a new video.
Speaking with his friends on Instagram Live, YFN Lucci said, "My girl leave me, Imma grow my hair out, f**k it. But if she come back Imma keep that motherf***er on lock down keep it smooth for ya."
He goes on to say, "No feelings. I ain't never gonna have no feelings ever again, that's on my momma," before later changing his mind and saying "When I got offline Imma keep calling her, Imma keep that one going, Imma try and keep it going".
Later in the video YFN Lucci admits that he and Reginae are over stating, "Oh we're over over. We're over over over. Damn."
Reginae Carter also appeared to reference her split with YFN Lucci on Instagram recently when she posted up the picture of herself above alongside the caption 'Yous a bitch if you can lose this #reginaecarter'.
Following his Insta Live, YFN Lucci was spotted in a strip club and posted up a number of videos showcasing the nights' events on his Insta story.
> Download Our Free App For All The Latest Music News!