XXXTentacion Death Joke Receives Huge Backlash As Comedienne's Forced To Apologise
22 July 2019, 16:55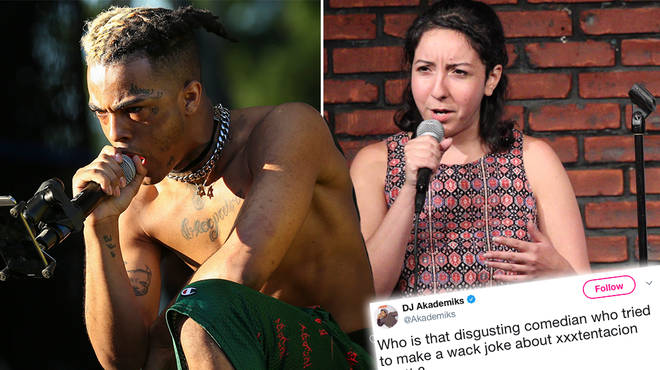 A Comedienne recently came under scrutiny after making a XXXTentacion death joke on the Comedy Cellar show. She took to social media to apologise to X's fans.
Comedienne Dina Hashem has publicly spoken out in after she received brutal backlash for a 'distasteful' XXXTentacion death joke.
The Comedienne has been scrutinised for mocking the murder of XXXTentacion during her stand-up act on Comedy Central's Comedy Cellar show.
In the clips from the show, Harshem can be seen saying "Is anyone still mourning XXXTentacion?" Hashem said in the joke.
She continued "He's a rapper, who was murdered, he's dead now. He was shot, he was on his way to buy a car with $50,000 in cash and somebody shot him and took the money, which is very tragic".
Then she said "but I also think it would be a very good Venmo commercial"."That's the first thing I thought when I heard that. Like, 'I don't have Venmo, I should get Venmo.'"
Hashem defended herself in a brief explanation of the joke's context and held herself accountable for artistic responsibility. She also revealed the joke has been edited from future re-runs of the broadcast.
In her Instagram post, Harshem "I wasn't trying to hurt anyone's feelings, that's never what I want," Hashem said.
She continued"I'm a comic and use jokes to try and make dark topics less painful but I realize not everyone feels that way, and don't want anyone to feel badly. It was taken down and won't air on TV."
In 2018, XXXTentacion was shot to death during a robbery.