Will Smith Just Teased His Rap Comeback With Some Epic New Bars
24 May 2018, 12:19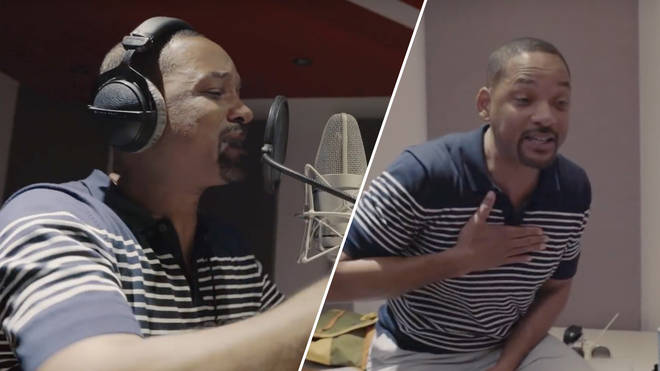 "Quickly I unretired, The Fresh Prince just rewired."
Will Smith is officially prepping his return to the Hip-Hop game.
The entertainment icon has been taking social media by storm of late after starting an Instagram account and uploading vlogs to YouTube.
Yesterday (24th May), Smith teased his hotly anticipated rap comeback by sharing a clip of himself spitting some new bars over a funky beat.
"At my peak, I was doing a television show, a movie and an album every year, so it was like churning out that kind of creativity," he explains before hitting the studio.
"What happens is you get to a point where you get empty. So, I'm excited. I'm reengergized and creating wildly like I used to. I'm ready. I got the beast back."
During the three minute clip, Smith takes to the mic to rap about everything from The Fresh Prince Of Bel Air to his blockbuster film career.
He also addresses rumours of divorce that have hit the star and his long-time wife Jada Pinkett-Smith in recent years.
"Twenty years of swag y'all just witnessed / Stop the divorce rumours and mind your damn business" he spits over the punchy track.
In addition to the new track, Smith has also collaborated with producer Diplo on the official 2018 FIFA World Cup song.
According to Billboard, the track also features Nicky Jam and Era Istrefi and is set for release tomorrow (25th May.)