Wiley's 'Flip The Table' Diss Track Secret Meaning Revealed
20 November 2018, 17:29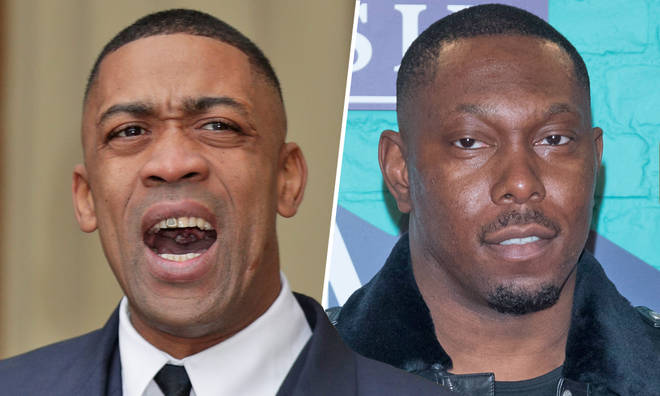 Wiley sent lyrical shots at both Dizzee Rascal and Skepta on his latest song 'Flip The Table' and the story behind it all has finally been revealed.
When Wiley took to Instagram and slammed both Dizzee Rascal and Skepta recently, Grime fans everywhere were stunned - we'd become used to Wiley and Dizzee going at it publicly, but not Wiley taking aim at Skepta too.
Now the Godfather of Grime has sent for his former friends once more on a song called 'Flip The Table' and it turns out there's a secret story behind the title of the song.
In the song, Wiley says 'Oi Jammer what did he say?' before going on to say, 'This looks like a set up here / You wanna act brand new when you get up there, yeah / Try step up here, you wanna flip tables / And wanna wreck up chairs, yeah'.
According to the Grime grapevine, rumour has it that Dizzee Rascal was unhappy with Boy Better Know member Jammer when he tried to bring Skepta out on tour a few years ago.
The word is that Dizzee Rascal flipped a table in anger when Jammer raised the subject of Skepta joining them out in Ibiza as he felt it would take the shine away from his own set.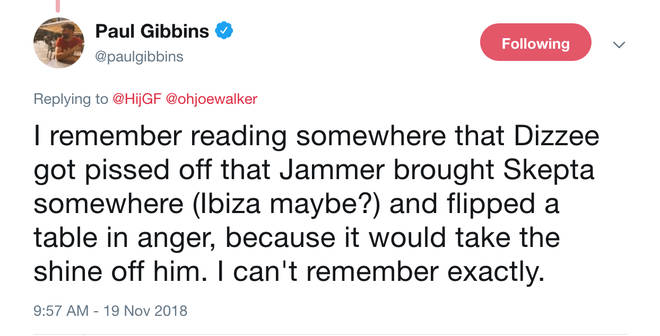 Of course the stories are unverified and could well be an amazing urban myth, but the fact that Wiley named his Dizzee Rascal diss song 'Flip The Table' gives some credibility to the story.
Wiley has claimed that 'the war's started' however neither Skepta nor Dizzee Rascal has responded to 'Flip The Table', so it remains to be seen whether this bubbling Grime battle really will turn into an all out war.
> Download Our Free App For All Our Latest Wiley News!