Watch The Moment Kylie And Kendall Jenner Got Stuck In An Elevator
9 September 2016, 12:19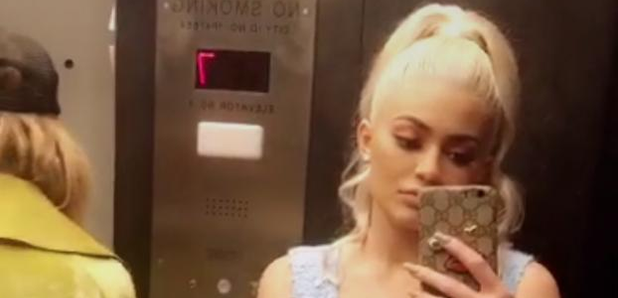 "So my worst nightmare just happened."
Kylie and Kendall Jenner got stuck in an elevator during New York fashion week and had to be rescued by firefighters.
The reality stars appeared to be leaving their apartment in the city, when the second door of the elevator refused to open – trapping them inside.
Joined by models Hailey Baldwin and Jordyn Woods, the pair Snapchatted their whole experience, which appeared stressful and hilarious in equal measure.
"My worst nightmare just happened," says Kylie, as they try to escape.
Watch the footage below:

The group end up sat on the floor debating who ate all the food, until they hear the voice of the firefighters who eventually saved the day.
"My panic attacked passed," said Kendall as she leaned against the elevator wall.
When they were eventually freed, the group were greeted by friends including Tyga, who were waiting on the opposite side of the door.
Meanwhile, the pair were also recently at Kanye West's Yeezy Season 4 fashion show in New York City.
The outdoor event appeared to receive good reviews, despite reports of some models passing out in the heat.