Watch Drake, Rita Ora, Wiz Khalifa and More Read Mean Tweets About Them
16 February 2016, 10:04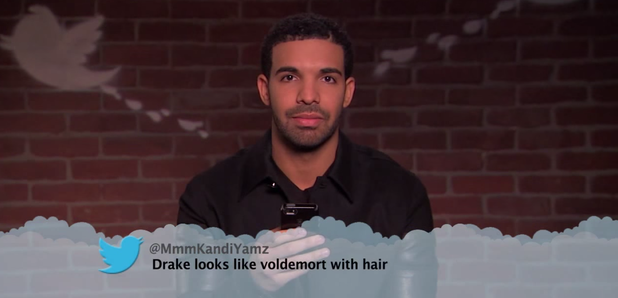 "Drake looks like a ferret with a baby afro"
In the latest edition of Jimmy Kimmel's 'Mean Tweets' series, Drake, Rita Ora, Wiz Khalifa and more read aloud insults directed at them on Twitter.
"Drake looks like a ferret with a baby afro," the 'Hotline Bling' star read.
Wiz Khalifa didn't seem too pleased with one tweeter's suggestion that he smells "like Biz Markies toilet brush".
Watch the hilarious video below:
Ed Sheeran, Lionel Richie, Little Big Town, Demi Lovato, Mumford & Sons, Kelly Clarkson, Meghan Trainor and One Direction also came under fire from Twitter users in the video.