A viral 'top 50 greatest female rappers' list has sparked debate among hip-hop fans
11 February 2020, 11:08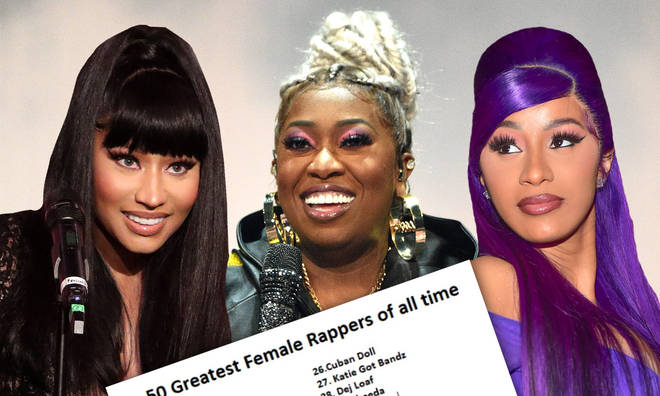 Nicki Minaj, Missy Elliott, Cardi B, Lauryn Hill and more all ranked on the list.
A ranked list of the best female rappers of all time has been making the rounds on social media, and Nicki Minaj has come out on top.
Hip-hop fans are going back and forth over the list, which was created by 50/50innertainment, which also places Missy Elliott in second place and Lil Kim at number three.
Cardi B lands in at the number 15 spot while Iggy Azalea just about scrapes a place at number 50.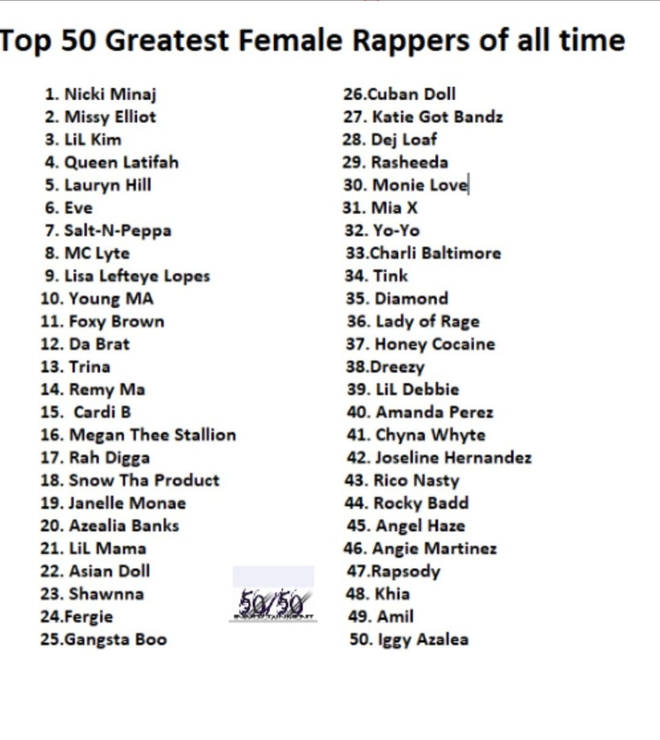 "Nicki correct. I think Cardi should be knocked down a bit... rappers that don't write raps shouldn't be considered a rapper at all. She an entertainer fr," tweeted one user.
"Uhm chile how Missy #2? She's the GOAT been running forever and definitely #1 nobody touching her. The rest is questionable or accurate idk," wrote another.
"How you going to put Nicki before Missy, Lauryn and Queen Latifah," questioned one, while another questioned Iggy's place on the list.
"Switch Iggy with Cardi ... at least Iggy wrote some of her stuff. You can get no respect as a rapper if you don't consistently push your own. I'm sorry .. even the person at #1 said that."
What do you think of the list?