Tyga Explains Why Paul McCartney Was Turned Away From His Grammys Party
18 February 2016, 12:07 | Updated: 13 April 2016, 16:35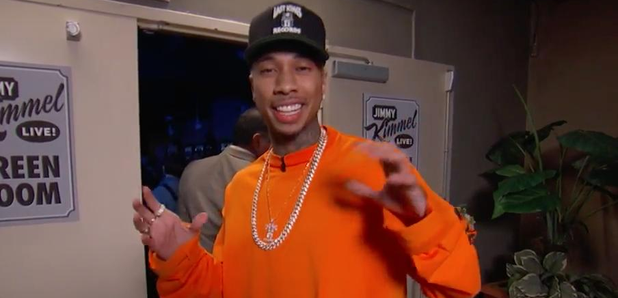 The rapper has hit back at the controversial claims.
Tyga has finally responded to accusations that he turned away Sir Paul McCartney from his Grammy's after-show party.
Camera's caught the former Beatles member, Beck and Foo Fighters drummer Taylor Hawkins, being turned away from the exclusive party - leading to backlash from fans.
Tyga, who was performing at Hollywood club 'Argyle' on the night, claims he was unaware of what was happening outside.
I don't control the door. I had no knowledge SIR PAUL was there. I just performed and left.

— T-Raww (@Tyga) February 16, 2016
The rapper then appeared on Jimmy Kimmel to explain himself further.
"I wish I knew that [Paul] was outside. I would've went out there with the mic, brought him in and perform 'Rack City' with me."
According to Tyga it was the fire marshall who turned Sir Paul away, joking, "Yeah, tweet the fire marshal. Don't tweet me."
Watch the interview below:
Tyga wants it to be known there is no bad blood towards Sir Paul and has personally invited him to his Feb. 26 show at L.A.'s Club Nokia to make up for this snub.
Why would I deny @PaulMcCartney stop it. He's a legend

— T-Raww (@Tyga) February 16, 2016