Tory Lanez Confidently Shoots His Shot At Taraji. P. Henson on Instagram
30 January 2019, 11:30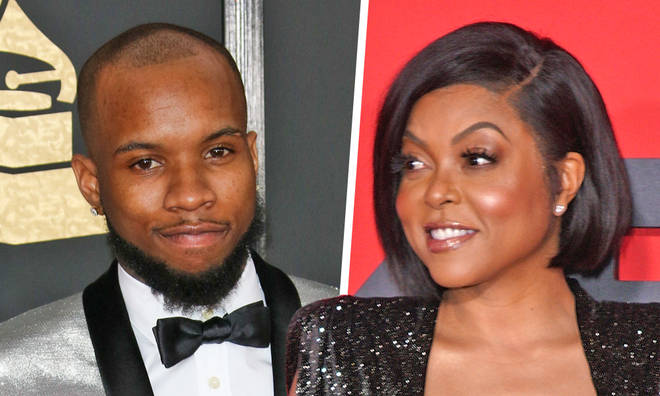 It is safe to say Tory Lanez is oozing confidence and feeling himself more than he has ever done before. Not only in his craft and music capability, but in his ability to change Golden Globe and Emmy Awards winning actress, Taraji P. Henson's life.
On Monday night (28 Jan.), Tory Lanez, 26, took his shot at Empire actress Taraji P. Henson, 48, on his Instagram story and tagged her to the post.
The one thing you would think would stop Tory's ruthless speaking is that Taraji is an engaged woman, but he does not hold back at all. However, it's the new year, we have new energy and a new Tory.
The Hidden Figures actress is in love and happily engaged to NFL star Kelvin Hayden. The former Indianapolis Colts player proposed to her last year in May on Mother's Day.
The Brampton-bred rapper, Hip Hop and R&B combination specialist, recently took to Twitter and declared to the world that he's the "best rapper alive" and that he will "become the biggest artist in the world".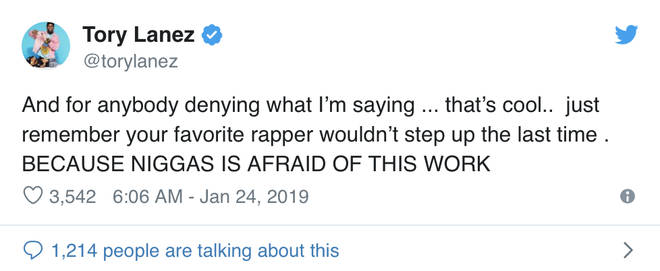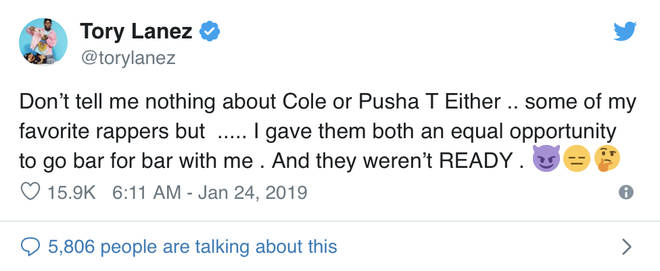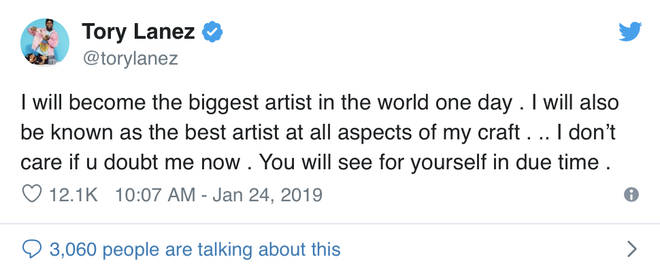 Lanez challenged other rappers to prove that they are more talented within the rap game. He was charged with energy, believes in himself to the point he had to let it be known and let it all out on Twitter stating he's the "best rapper alive".
Tory Lanez also made it clear that anyone doubting him could battle him. "And for anybody denying what I'm saying…that's cool..just remember your favorite rapper wouldn't step up the last time. BECAUSE N****S IS AFRAID OF THIS WORK".
He then added that J. Cole and Pusha T are some of his favourite rappers but both artists weren't ready when he insisted to go bar to bar with him.
Ever since he declared he would battle any rapper, Dream Doll and Don Q have released diss tracks towards Tory Lanez in hopes he will fire back. Several Dreamville recording artists including J.I.D, EarthGang and Cozz are also ready to take Lanez down.
As for Taraji P Henson, she remains engaged and unbothered.