Tory Lanez lists his top 5 R&B artists as 'king of genre' debate continues
11 November 2019, 15:51 | Updated: 16 January 2020, 17:09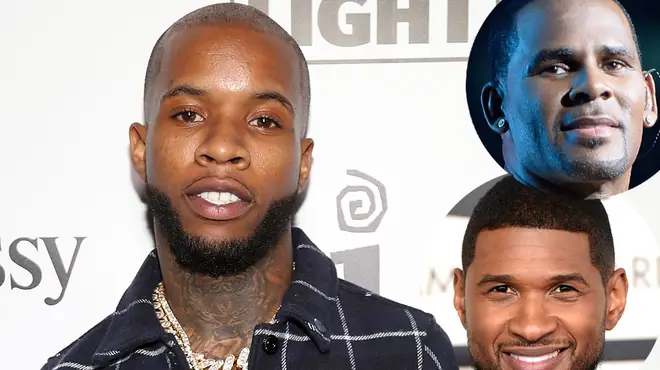 Canadian artist Tory Lanez has named his top 5 R&B artists after discussing the widespread 'king of R&B' debate.
Tory Lanez has openly claimed he's the best at what he does. However, the Canadian artist revealed his top 5 R&B singers after discussing the 'King Of R&B' debate.
In a recent interview with The Rap-Up, the "Say It" rapper gave an indifferent opinion on the topic than what we've seen of Jaquees, Tyreese and other R&B fans.
In regard to the 'King of R&B ' debate, Tory said "I think everybody's a king in their own right," he said.
"I think there's this common misconception that somebody shouldn't say something that's too big. Are people supposed to limit themselves? Are you supposed to want to be number two?"
Tory Lanez Talks 'Chixtape 5,' Ashanti Cover Art, & King of R&B
After Tory shared his opinion on the topic, he was then asked to give his thoughts on who the 'King Of R&B' is. Tory Lanez opted to list his top 5 R&B artists, rather than name one artist. Tory listed R. Kelly, Trey Songz, Chris Brown, Usher, Michael Jackson and himself.
The 27 year-old artist made a disclaimer before praising R Kelly, saying "Despite the things that he's done, I think music and craft-wise, I would give it to R. Kelly".
Tory continued "He's just been doing it for so long and he did so many different genres and did them phenomenally on the music side. I don't agree with the things he did on the other side, but musically you gotta give it to guys like that."
During the interview, Tory Lanez also talks about his Chixtape series. The "4 Me" artist is scheduled to release his Chixtape 5 project on November 15.