T.I. Reportedly Arrested For Attempting To Enter His Own House
17 May 2018, 09:49 | Updated: 17 May 2018, 09:52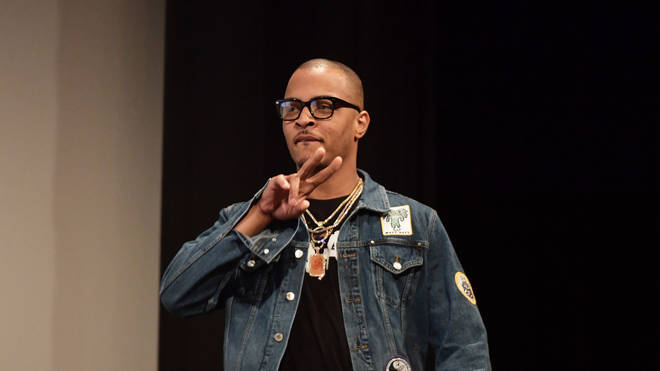 The rapper and his lawyer have already responded...
T.I. was reportedly arrested on Wednesday morning in Georgia, following a heated argument with a security guard within his gated community.
The rapper, real name Clifford Harris Jr, apparently found himself in trouble after he tried to get into his neighbourhood without a key.
According to The Henry County Sheriff's Office, T.I. was arrested for misdemeanour charges, simple assault, disorderly conduct and public drunkenness.
T.I has since posted bond.
In a statement posted on Facebook, the rapper's attorney Steve Sadow said T.I. was "wrongfully arrested early this morning when he attempted to gain entrance into his gated community -- where his wife 'Tiny' and his family reside."
"The guard was sound asleep when Tip arrived at the guardhouse," Sadow said, using the rapper's nickname. "It took Tip some time to wake up the sleeping guard."
According to Sadow, T.I. had to call his wife Tameka "Tiny" Harris to confirm his identity, after being refused entry by the guard.
"The guard continued to refuse entry without justification," the lawyer's statement said. "Words were exchanged and apparently the guard and/or a supervisor called the police. When the police arrived, they were not interested in hearing Tip's side of the story and wrongfully chose to end the situation by arresting Tip."
T.I. has reportedly spoken to The Blast about the dramatic incident.
Read the statement below:
"T.I. says he called out the guard for sleeping on the job and an argument ensued between the two. He says it was a "very heated debate," but nothing ever became physical. He says the guard eventually called the police, but says the law enforcement near his home are "white cops in a very white area," and he was promptly arrested.
"The artist tells us the security guard involved in the argument is black, which added to the frustration of the situation. He says he gave the guard "every opportunity" to apologize for sleeping, but the guy refused. "T.I. is adamant that the guard was the aggressor and "antagonized" him. He says he demanded the guard's name, but the guy refused."