Teyana Taylor Loses Her Wig During Performance, Continues Singing
13 August 2018, 12:45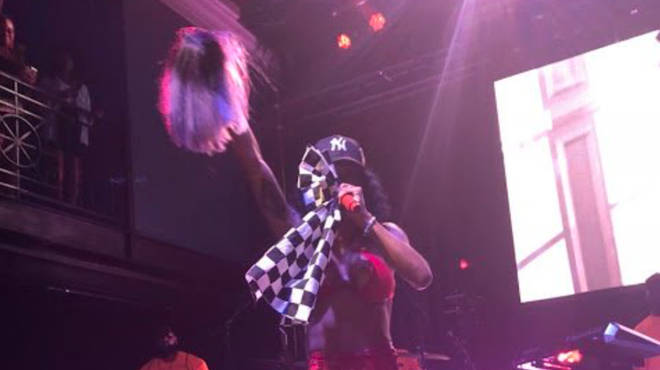 The singer incorporated the unplanned moment into her set...
Teyana Taylor powered through a performance in Washington DC despite losing her wig mid-song.
The GOOD Music singer, who recently released her new album 'K.T.S.E.', was performing new song 'Never Would Have Made It' at 9.30 Club with such energy that her wig flew off her head.
Without flinching, Taylor grabbed the wig from the back of her neck and continued performing.
Watch the footage below:
No wig formed against me shall prosper," she captioned the footage on Instagram.
"Here's a recap of the wig snatching in DC LAST NIGHT!!! Omg I love y'all!!!! WE ALL KEPT THAT SAMEEEEE ENERGY!!! Yesterday was tooo litttttttt!!!! The show must go on ALWAYS!!!!!"
After the footage began to circulate online, Teyana Taylor fired back at a fan who suggested that she was "embarrassing her whole family".
"How am I embarrassing my family?" she asked. "Because my wig flew off during my sold out concert?? The show must go on Petunia!! The wig wasn't secured last night but the coin was. Have a blessed day sis."
Meanwhile, Teyana Taylor is currently touring her new album 'KTSE' around the US alongside Jeremih.