Tekashi 6ix9ine Responds After Appearing To Physically Fight A Fan On Stage
14 September 2018, 12:53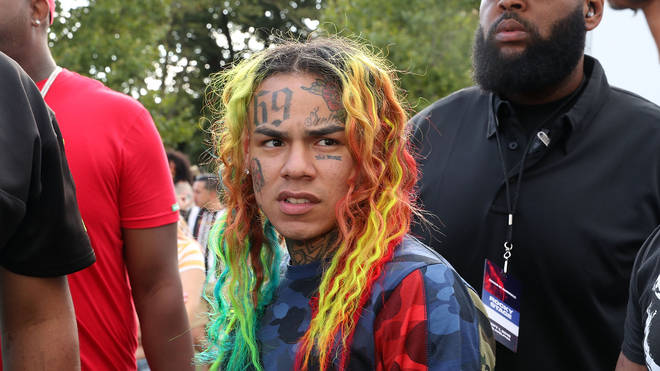 The rapper's crew brutally beat down the intruder.
Tekashi 6ix9ine has addressed the altercation that occurred during one of his recent concerts in Russia.
During the show, a concert-goer made his way onto the stage and appeared to lunge at the 'BEBE' rapper, before trying to make a quick getaway.
However, 6ix9ine's team caught up with the unnamed stage intruder and they dragged him to the ground. The crew then appear to surround and stomp on him.
6ix9ine initially tries to get involved in the scuffle, it seems, but after security drag the fan further off to the side of the stage, the rapper continues with his performance.
After the video leaked online, 6ix9ine went live on Instagram to explain how things went down from his point of view. "The kid tried to run on stage," he began, before recalling a similar incident involving the late rapper XXXTentacion.
"You remember the video when a n***a ran on stage while X was performing and tried to knock him out? Well, the n***a tried to do some bozo s**t like that, and he got packed out."
"I don't want people thinking we're just out here beating people up. The kid tried to play stupid."
The rapper is currently facing up to three years in prison after pleading guilty to one count of using a child in a sexual performance.
At the time of the incident - back in 2015 - the child was 13 years old, and a video of the sexual act was posted online.