Tekashi 6ix9ine Reacts To The Death Of XXXTentacion & Reflects On 'Trolling'
19 June 2018, 12:00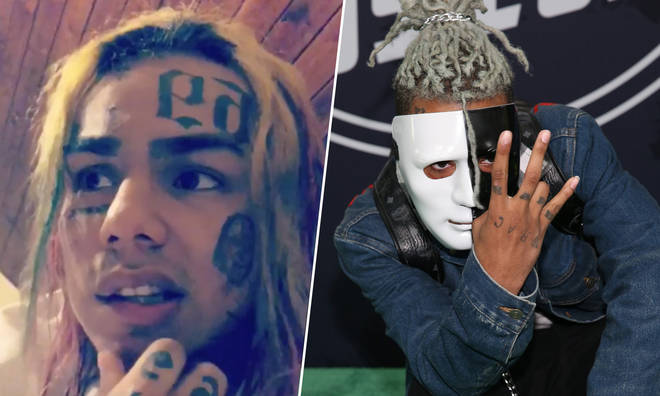 XXXTentacion was fatally shot on Monday in Deerfield Beach, Florida.
Tekashi 6ix9ine has responded following the death of rapper XXXTentacion.
The New York native took to Instagram to speak on the passing of the 20-year-old musician, real name Jensah Ofrey, who was shot and killed in Deerfield Beach, Florida on Monday (18th June.)
"I know I troll a lot but this makes me think twice about sh*t... Nothing but positive vibes you had. I love you man" he wrote before posting a reflective video.
"Sometimes I feel like I do too much trolling, sometimes I feel like I just do too much," he says in the footage. "Tomorrow's not promised I feel like sometimes someone might get the wrong image of me. You could be here today and gone tomorrow."
"X spread nothing but positivity," Tekashi, real name Daniel Hernandez, continued. "He always called me on the phone like "Danny, are you okay? You doing this the right way? Just try it like this. You can call me, talk to me. F**k all that beef s**t."
He added: "Knowing that he was nothing but positive and nobody wanted to harm him, and there's probably like hundred million people out there trying to kill me..."
Watch the video below.
Following news of XXXTentacion's passing, the Hip-Hop community took to social media to reflect on his loss and complicated legacy.
Controversial 9-year-old rapper Lil Tay broke her digital silence to speak on the rapper's death, explaining some charitable work the pair had planned together this weekend.