Teen posts black classmate online as 'slave for sale', charged with hate crime
25 November 2019, 20:54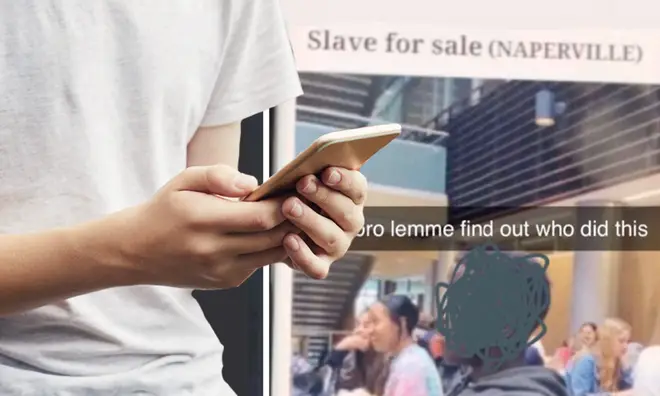 The 14-year-old student has been charged with two counts of a hate crime by police.
A white 14-year-old teenager was recently charged after taking a photo of his black classmate at school and posting it on advertising site Craigslist underneath the title 'Slave for sale (Naperville)'.
The teen from Naperville Central High School in Naperville, a suburb of Chicago, appeared in juvenile court last week where prosecutors labelled his actions as "serious and aggravating". The youngster is not being named by police due to his age.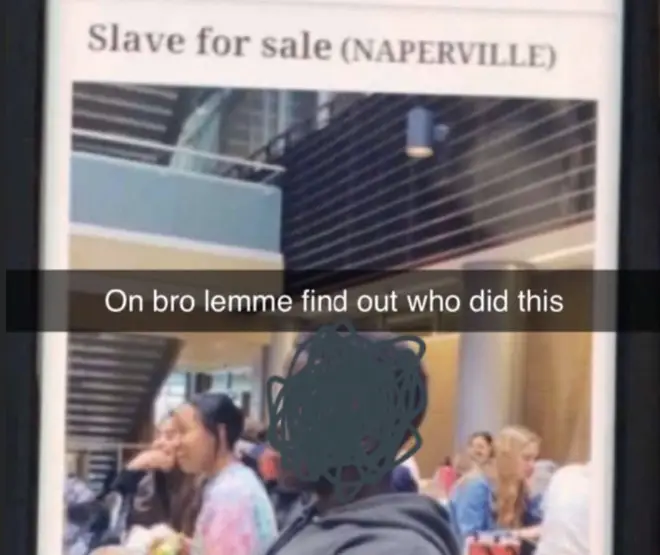 According to the victim's mother, the school initially gave the boy a two day suspension for his actions before police became involved further down the line. Claiming her son had no idea what was going on, the victim's mother, Tamara Wallace explained, "He was the butt of jokes for days."
She also explained that the two boys had previously been friends but had fallen out in the days prior to the racist listing being posted.
Steve Chirico, Mayor of Naperville, issued a statement about the incident in which he stated that "any acts of racism or intolerance in Naperville's borders. I want us to be known and applauded for being the caring, inclusive, and welcoming community I see firsthand every day, not as a place where hate lives. Naperville needs to showcase our leadership in speaking out against racism and make it known that our legacy is one of diversity, inclusion and civility — not hate."
> Download Our Free App For All The Latest News!