Tay-K Murder Trial: Investigator Claims He Was "Hearing Voices In His Head"
19 July 2019, 16:10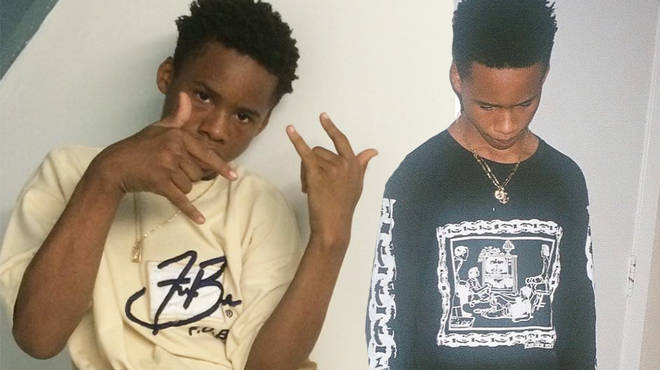 A fugitive investigator reportedly claims the Californian rapper Tay-K was "hearing voices in his head", following his arrest in Elizabeth.
On Wednesday (17th Jul), Tay-K appeared in a Texas courtroom for the second day of testimony in his capital murder trial.
According to Fort Worth Star-Telegram, New Jersey fugitive investigator George Gyure testified that Tay-K told investigators that he had swallowed a bottle of pills and that he was hearing voices in his head after he was arrested in Elizabeth, N.J.
The Californian rapper was reportedly taken to a local hospital for psychiatric evaluation and the results were negative.
Gyure testified in court "After results came back, while we're waiting, he advised the nurse or the doctor that he was hearing voices," Gyure said.
Gyure also testified that the Tay-K was kept in the psychiatric ward for a day-and-a-half with sheriff's deputies on guard. Tay-K was eventually released and booked into the juvenile detention center.
Update: Thursday 19th July 2019.
Tay-K has reportedly pleaded guilty to two counts of aggravated robbery. The Californian rapper appeared in court Tuesday (16th Jul).
According to Fort Worth Star-Telegram, Tay-K has pleaded not guilty to a separate aggravated robbery charge and a capital murder count.
On Tuesday, Tay-K's defense attorney Jeff Kearney stated his client "agreed to participate in a robbery,". However, Kearney also argued that there is no evidence that proves Taye knew Ethan Walker would have been killed during the incident. 
However, the prosecutors argue that their investigation has shown that Tay-K was "enthusiastic" about the idea and was likely to know that a gun would be inside the home.
The Prosecutors allegedly states that two guns and a set of brass knuckles were brought to the property by the group.
Ethan Walker was shot during the robbery and sadly passed away later. Latharian Merritt was convicted in 2018 of capital murder in connection with the death.
The trial for Tay-K, who's currently being held at the Tarrant County Lon Evans Correction Center in Fort Worth, is still in progress. The legal proceedings are estimated to run about one week.
It has been reported that Tay-K may be facing the a parole-free life sentence.