SZA Reveals Her Voice Is Permanently Damaged In Now-Deleted Posts
30 May 2018, 16:08 | Updated: 30 May 2018, 16:11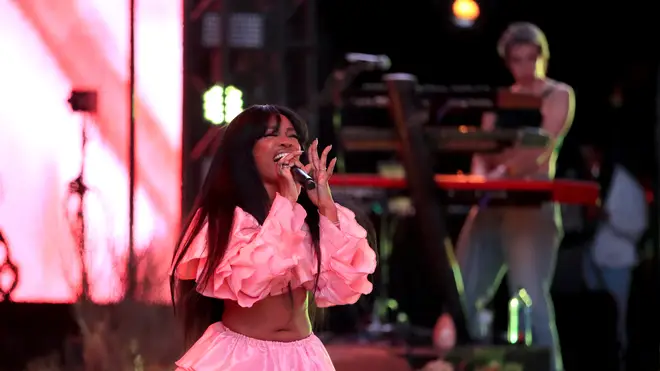 The singer made the shock confession on social media...
SZA has revealed that her voice might be permanently damaged in a series of deleted tweets.
The R&B singer was forced to pull out of a number of performances on TDE's current Championship Tour due to swollen vocal chords.
She made a surprise return to the stage at New York City's Madison Square Garden last night.
However following the performance, SZA made confessed to her Twitter followers that she may never be the same.
"My voice is permanently injured," she wrote in a series of now-deleted tweets.
"Tonight was the test. That settles that."
She later added: "I jus wanna be left alone my priorities are f*cked up. They been f*cked up. I need space goodbye."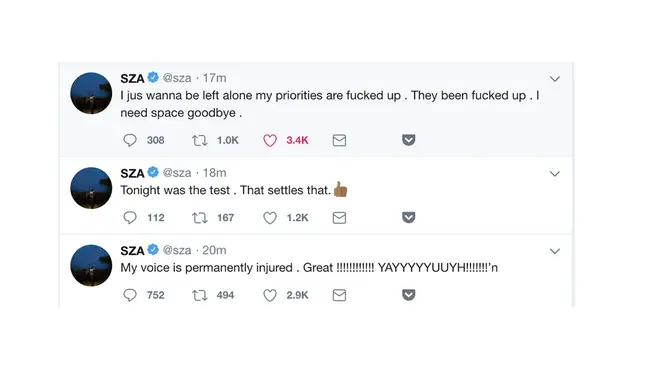 TDE CEO Anthony "Top Dawg" Tiffith told fans that they were removing SZA from a number of dates on the tour.
Her vocal cords are swollen and she has to rest her voice to prevent any permanent damage," he said in a statement on Instagram.
SZA posted the message, while telling her fans that she has relied on steroids to help her through performances for the past 11 months.
Since the announcement about her voice, fans have been taking to Twitter to offer their support for SZA.
Get well soon!