Russ MB Addresses Wireless Festival Performance Complaints On Instagram
8 July 2019, 17:46 | Updated: 8 July 2019, 17:50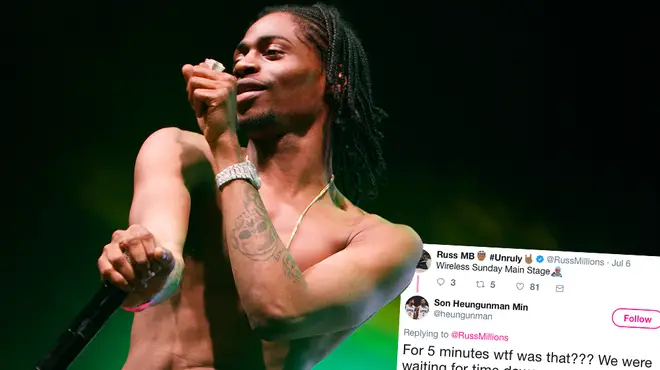 Russ MB addresses the backlash he has received after having a shortened set and a 'terrible sound' during his Wireless Festival performance.
On Saturday (Jul 7th), Russ MB performed at Wireless Festival at Finsbury Park. The South London rapper was set to perform on the main stage at 13:55pm, but was late to the stage.
Many fans took to Twitter to express their dissatisfaction with Russ being late on stage, as they were waiting around expecting him to show up. Also, fans on Instagram also pointed out the the sound during his set was delayed.
Earlier today, Russ took to Instagram to address fans who were complaining about his Wireless performance.
The "Gun Lean" rapper posted a photo of himself and captioned the photo "Finsbury Park was craziness 🤧👨🏾‍🎤 #Wireless#MainStage #Unruly🤘"
After many fans complained about his performance underneath photo, he addressed the main issues people had.
He wrote "If anyone had a problem with the length of time I performed and not bringing out any special guest then @WirelessFest it was out of my control, I had a crazy show planned for you guys".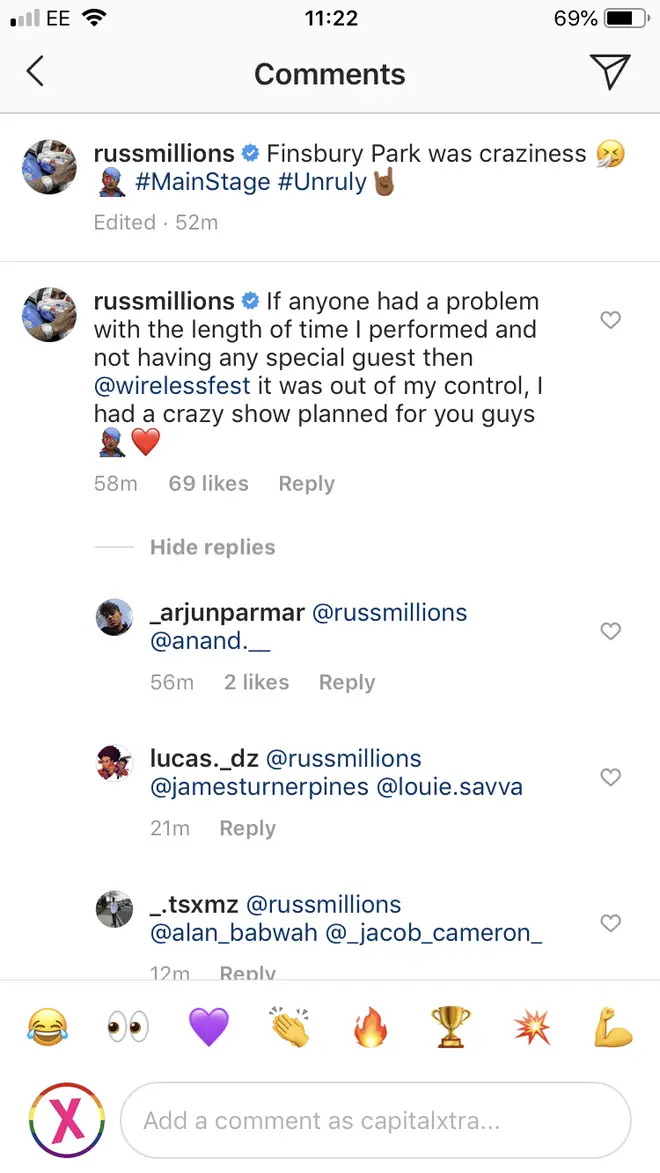 One fan commented "Disappointed, your little twig self didn't even bring no1", then another fan jumped to Russ' defence writing "they weren't allowed in".
Russ then replied to the fan who defended him, writing "THANK YOU, I knew someone on insta had a Brain and was tuned into the real world".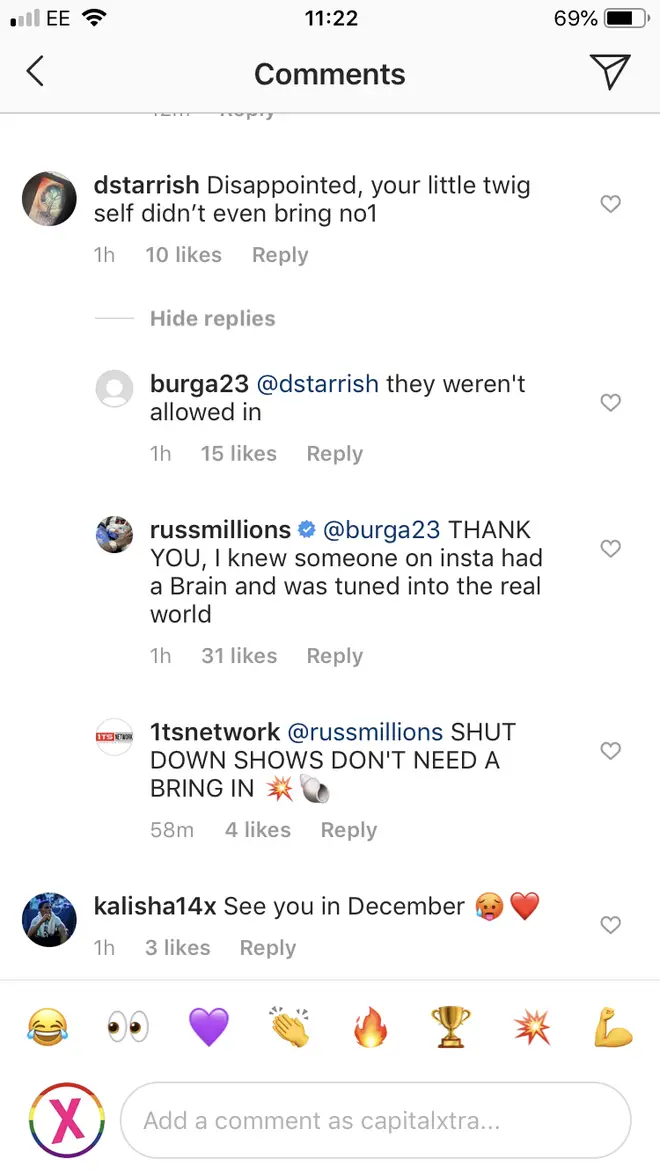 Many fans have backed up Russ on Twitter, saying how he "shut down" the stage and got the crowd engaged.