Rent Live Receives "Lowest Ratings" Ever And Blames Tinashe
31 January 2019, 10:50 | Updated: 31 January 2019, 15:50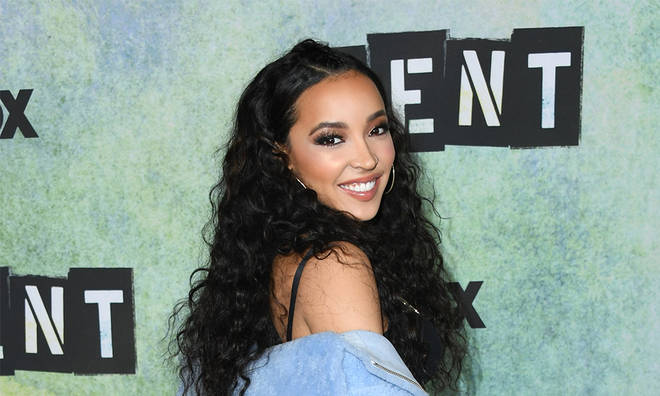 Rent Live has received mixed reviews from critics, publications and social media, highlighting the pros and cons of the show. However, the main focus and leading conversations is Tinashe's "bad performance" leading to the productions "lowest ratings" Rent have ever seen.
Rent Live musical premiered on Sunday (Jan 27th) with singer Tinashe, 25, playing a lead-role. Critics, publications and social media have provided mixed reviews of the show overall, highlighting the pros and cons of the show.
However, the main focus is Tinashe's supposed bad performance leading to the productions "lowest ratings" they have ever seen. Variety breaks down the statistics, stating: "In the overnight ratings, "Rent" averaged a 1.4 rating in adults 18-49 and 3.4 million viewers.
Some fans also were dissatisfied and unhappy with Tinashe's performance, with many attacking and honing in on her vocals and saying she was 'flat' throughout the performance.
Many appeared enraged with anger and annoyed at the fact they had waited to see a show that was meant to be one of the biggest of the year, featuring appearances from Vanessa Hudgens, Mario, Jordan Fisher and many more.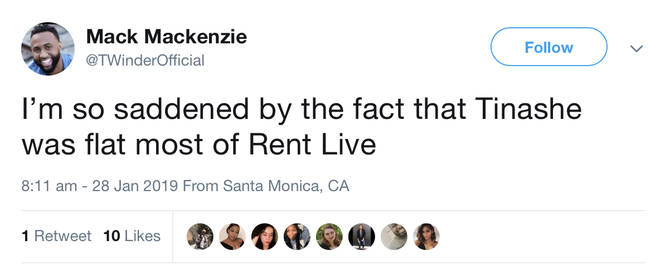 Before the show aired, cast member Brennin Hunt broke his foot. With this accident, the production team were forced to show pre-taped segments of live shows.
This angered many as they bought tickets based on the premise of seeing a live and authentic show, were also disheartened by the fact the show claimed to be live.
On social media, many Tinashe fans stood in her corner and backed her up, revealing that she was being used as a "scapegoat" and used to cover the real issue; which is the fact that people paid to see a pre-recorded show.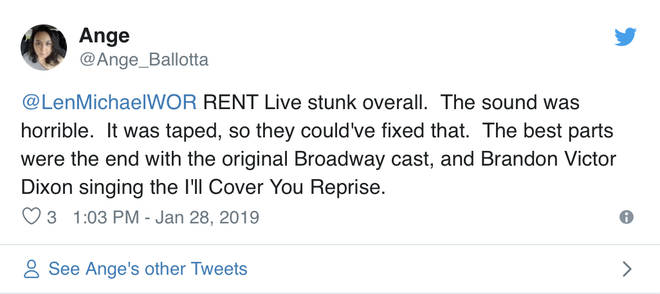 Oakland singer Kehlani, 23, took to Twitter to express how she felt about Tinashe being blamed for Rent Live's lowest ratings.
The artist sympathised with Tinashe as she has previously been through a hard time with social media and critics judging her. She wrote on Twitter:
"Cut this mean sh*t out with Tinashe. girl works her a** off, is talented as hell and is a f**kin sweet heart. the obsession with bullying artists in the same way on some mass bandwagon sh*t is ugly. shorty is raw."
A social media user noticed that white media platforms gave props to Tinashe and complimented her performance, while suggesting black media platforms judged her in a negative way and tended to be unimpressed by her performance, expecting more from her.
Tinashe being a mixed-race artist has been a challenge for her with each side of her identity, being judged.
She has faced this challenge within the industry and business. The issues she encountered with her former label included an alleged mismanagement of her image.
Record labels, A&R and PR teams weren't sure whether they should push the singer towards an "urban" audience or promote a "pop" appeal.