You Won't Believe How Much These Rappers Look Like Pokemon
12 July 2016, 14:35 | Updated: 12 July 2016, 14:53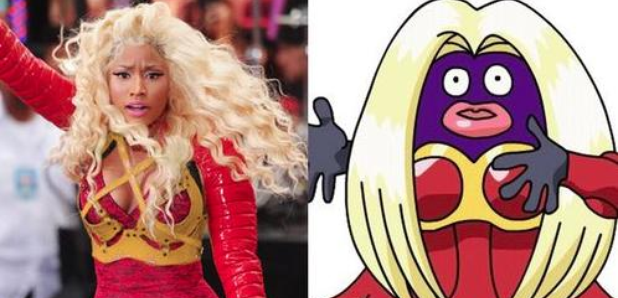 The resemblance is scary.
Pokemon Go is currently taking over, with fans everywhere searching their local neighbourhoods trying to catch 'em all.
But some eagled-eyed Hip Hop fans have noticed that some Pokemon have an eerie resemblance to their favourite rappers.
Using a hilarious Twitter trend called 'Pokemon Who Look Like Rappers', fans have started posting amazing comparisons.
Check out the some of the best below:
Nicki Minaj and Jynx
Dj Khaled and Snorlax
J. Cole and Trubbish
Meek Mill and Exploud
Azealia Banks and Sceptile
Joe Budden and Electrode
Rae Sremmurd and Doduo
Busta Rhymes and Blastoise
Desiigner and Magikarp
Andre 3000 and Vileplume
The Weeknd and Exeggcute
Beyonce and Beedrill