'Shiro's Story' Creator Rapman Signs "Life-Changing" Deal With JAY-Z's Roc Nation
16 November 2018, 15:02 | Updated: 16 November 2018, 15:06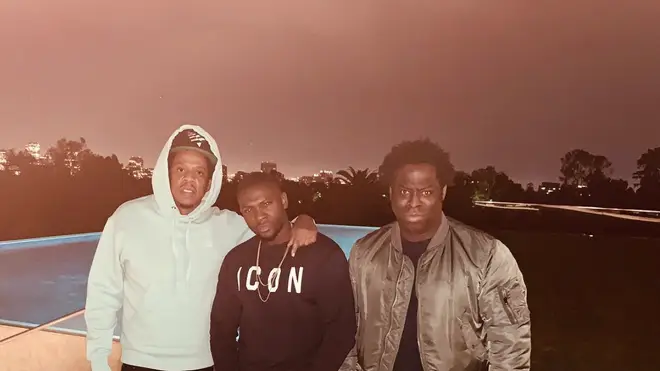 The 'Shiro's Story' creator met with JAY-Z at his family home in Los Angeles to sign the deal with Roc Nation.
UK artist Rapman has signed a huge deal with JAY-Z's Roc Nation following the success of his viral online series 'Shiro's Story'.
The UK rapper announced that his huge new deal includes management, television, film and his own record label.
Following days of teasing the news on Instagram, Rapman posted a picture of himself stood alongside JAY-Z in Bel Air.
See the post below: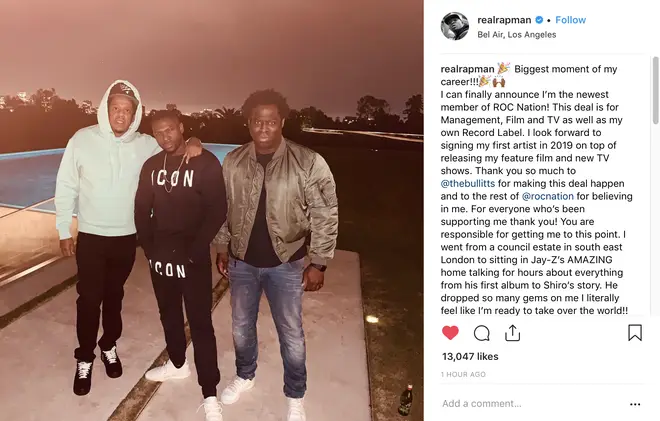 "Biggest moment of my career!!" he began.
"I can finally announce I'm the newest member of ROC Nation! This deal is for Management, Film and TV as well as my own Record Label.
"I look forward to signing my first artist in 2019 on top of releasing my feature film and new TV shows. Thank you so much to @thebullitts for making this deal happen and to the rest of @rocnation for believing in me.
"For everyone who's been supporting me thank you!
"You are responsible for getting me to this point. I went from a council estate in south east London to sitting in Jay-Z's AMAZING home talking for hours about everything from his first album to Shiro's story.
"He dropped so many gems on me I literally feel like I'm ready to take over the world!! It truly was a life changing experience and made me know with hard work consistency and faith anything in life is possible.
"The hard work starts now!! #GodsPlan  P.S Jays house is like nothing I've ever seen I told him one day I will have a home like this and he agreed #rocnation"
Rapman picked up the award for 'Best Video' at the 2018 GRM Rated Awards for the first instalment of his popular 'Shiro's Story' trilogy.
The original online series has earned over 15 million views on YouTube so far, with Part 3 sparking lots of debate and reactions across social media.