EXCLUSIVE: Rae Sremmurd Had The Best Response To Whether They Would Perform At Trump's Inauguration
19 January 2017, 11:08 | Updated: 19 January 2017, 15:45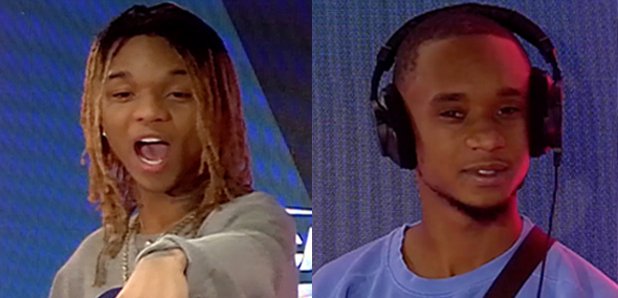 "Rae Sremmurd For President!"
Rae Sremmurd had the funniest reaction to whether they would perform at Donald Trump's presidential inauguration.
The 'Black Beatles' rappers, who were asked if they would perform at the event for $100m, came up with a hilarious plan for dealing with situation.
"You show up and then wreck The White House," Swae Lee told Yinka exclusively on Capital XTRA.
"You take his wig off, then kick over his podium, then scream Swae Lee for President, Rae Sremmurd for President!"
However Slim Jimmy attempted to provide a voice of reason.
"You'd lose all your money in insurance because you just destroyed The White House because you gotta pay that sh*t back," he said.
"But that's reckless and you'd be a legend," he added.
Watch the hilarious video above.
Meanwhile, a number of artists have actually been confirmed to perform at Donald Trump's upcoming inauguration, including soul singer Chrisette Michelle and country singer Toby Keith.