Post Malone Calls For Wiz Khalifa Fight Following MMA Training
13 December 2018, 16:22 | Updated: 13 December 2018, 16:30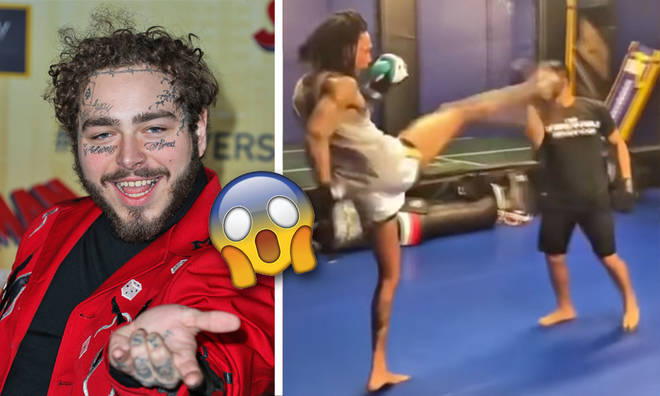 Wiz Khalifa has been doing intense MMA training lately and admitted he'd potentially turn pro, so Post Malone's decided to call out a UFC fighter for him!
Wiz Khalifa and mixed martial arts aren't two things we'd ever thought we'd be putting in the same sentence, yet here we are. The 'Black & Yellow' rapper has been in training in recent weeks and now Post Malone is trying to arrange him a fight!
Speaking to TMZ recently, Post Malone was commenting on Wiz's recent training efforts and called for the dream fight he'd love to see Wiz involved in, alongside UFC legend Anderson Silva.
Speaking during the interview, Post claimed, "I wanna see Wiz and Silva. They got the same type of body type, long and skinny,"
For those of you who aren't super knowlegeable about the stats of retired UFC fighter Anderson Silve, the Braziliant MMA star enjoyed a 17 fight winning streak and many people would argue he's the greatest MMA fighter of his generation.
Whilst Wiz Khalifa has clearly been training well, we're not sure he's quite ready to jump into the octagon with a professional of Silva's standard just yet.
> Download Our Free App For All The Latest Post Malone News!