Pokemon Go Now Available In UK, Top Tips You Need To Know
14 July 2016, 15:34 | Updated: 14 July 2016, 15:52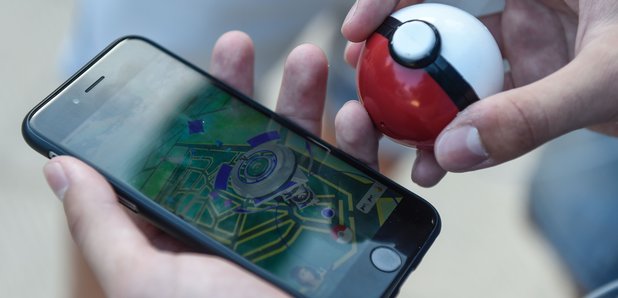 Its finally here!
Following lots of hype, the hugely popular Pokemon Go game is now available in the UK.
The global phenomenon, based on the successful Pokemon cartoon franchise, allows players to roam around a map using their mobile phone's GPS to catch, train and battle Pokemon.
It uses real-world maps to track players as they move around in the virtual world. Players can even visit Pokestops, which are usually landmarks, to get free items in the game.
But for everyone just discovering the app here is some advice to help you succeed.
Check out our top tips below:
Choose your starter Pokemon carefully
At the start you'll be offered the choice of three Pokemon: a Bulbasaur, Charmander or Squirtle. You can settle for those or you could walk away from them for the chance to catch a Pikachu, which is better.
Keep catching Pokemon
The game's premise is to capture as many types of Pokemon as you can however it may be wise to capture every creature you come across instead. Consistently capturing Pokemon is a great way to boost your experience points and level-up.
Remember to follow the tracks
Although its tempting to roam everywhere, using the Pokemon tracker in the bottom right corner of the screen, brings up a list of nearby Pokemon. As you walk around, you'll notice the Pokemon change order, with closest creatures appearing at the top of the list.